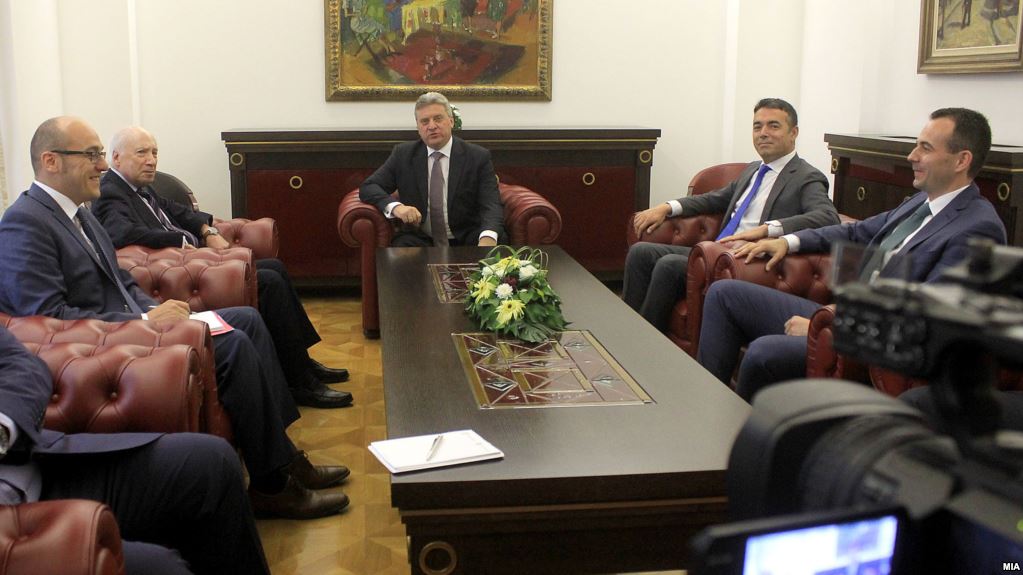 The UN intermediary for the solution of the name contest, Mathew Nimetz is in Skopje in a fresh attempt to push the process of the solution of the name contest between Skopje and Athens. Last night, Nimetz met with president George Ivanov, while today he met with Prime Minister Zoran Zaev.
President Ivanov's cabinet said that the country will be part of this process, under UN patronage, but it is necessary that both sides offer an extra impulse to this process in order to find a solution, which has a crucial importance for the stability and prosperity of the region.
Ivanov has underlined the need to strengthen ties with Athens.
Upon conclusion of his visit to Skopje, Nimetz will unfold his stance on what he discussed with officials in Skopje and on the options of finding a solution.
Nimetz arrived to Skopje upon the request of the new government, to discuss the possibilities of the solution of the name contest.
Before his arrival to Skopje, the UN diplomat said that FYROM now has a new government with new ideas on the name dispute.
Meanwhile, in August, Skopje will be visited by the Greek Foreign Minister, Nikos Kotzias. The talks for the name contest had come to a gridlock in the past three years due to the political crisis in FYROM. The last time Nimetz was in Skopje was in July 2014, when he said that no progress had been made in finding a solution. /balkaneu.com/