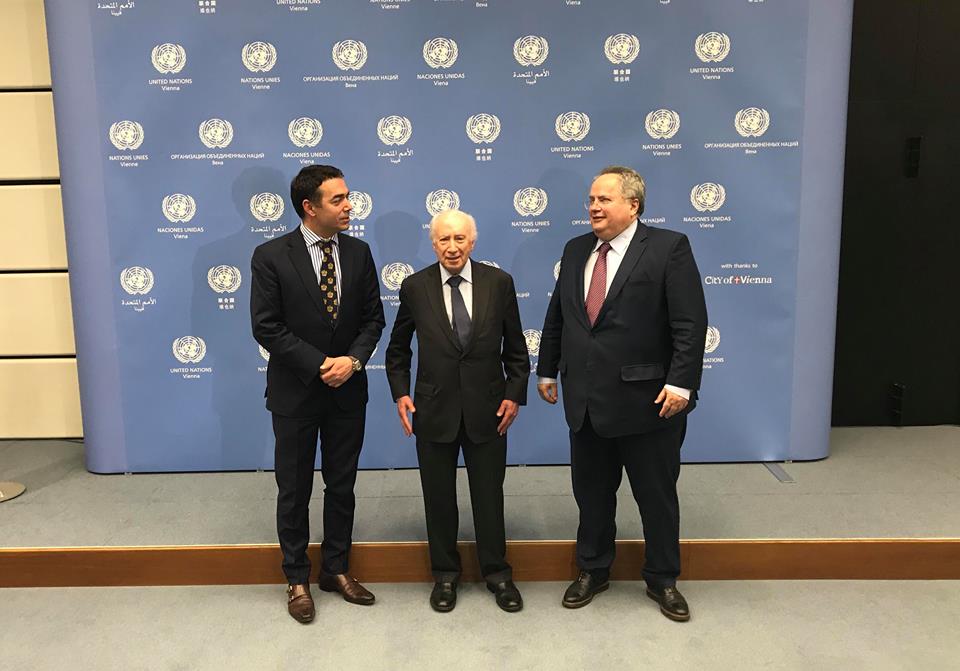 UN envoy Matthew Nimetz said after a meeting with Greek and fYROMacedonia Foreign Ministers, Nikos Kotzias and Nikola Dimitrov respectively, that they held intensive talks during which both sides showed mutual respect.
"Both sides are committed to reaching a solution and the process will continue in the coming weeks," said after the meeting that took place in the UN Office in Vienna.
He added these meetings have intensified in recent months, while issues discussed are already familiar.
FMs Kotzias and Dimitrov failed to give media statements after the three-hour talks.