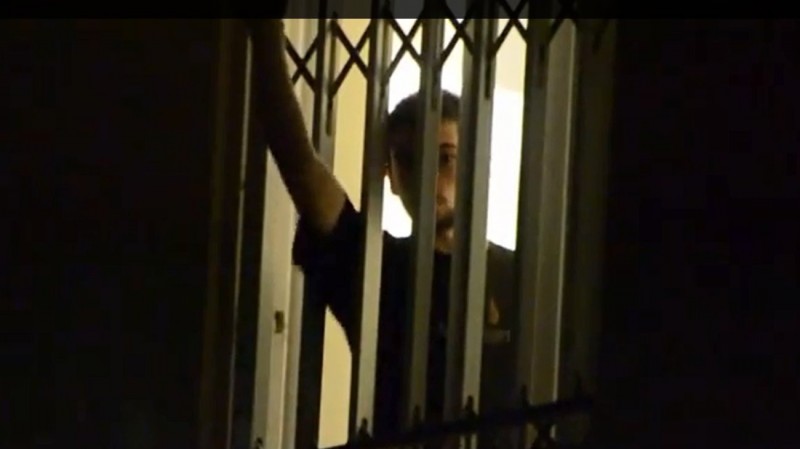 Athens, December 11, 2014/ Independent Balkan News Agency
By Spiros Sideris
With the enactment of the amendment for the remote attendance of prisoners to University courses, Nikos Romanos ended his 31 days hunger and one day thirst strike.
After a series of consultations between the President of the Republic, the Prime Minister, Vice-Minister of Justice and SYRIZA, passed in the House the amendment of the Ministry of Justice, which satisfied the side of hunger striker Nikos Romanos.
Just before the roll call vote in the House for the amendment for remote attendance of prisoners, the leader of SYRIZA called on the phone the Deputy Prime Minister Evangelos Venizelos and the President of the Republic Karolos Papoulias, asking them to help find a solution. Tsipras, reportedly told Papoulias: "Mr. President, what matters is human life. A solution must be found".
Karolos Papoulias had a communication with the Prime Minister, in which, reportedly he said that "we must find a satisfactory solution for Romanos".
The Justice Minister, during the debate in plenary on Wednesday, in an attempt to find a solution, tabled an amendment which provides for educational leave to prisoners, who are students, with a wristband, provided they have successfully completed the remote attendance of 1/3 of the lectures per semester.
Simply put, it provides that the prisoners will attend the lectures of the first two months of the semester through distant learning and the remaining four months, if they have done well during the first two months, they will be granted an educational leave, wearing a wristband and going to university.
After the filing of the amendment, SYRIZA asked for a quarter adjournment to study the amendment and when the session started again announced its agreement. The amendment passed and in the end there was no need for a roll call vote.
A few minutes later it became known that Nikos Romanos stopped the hunger strike.