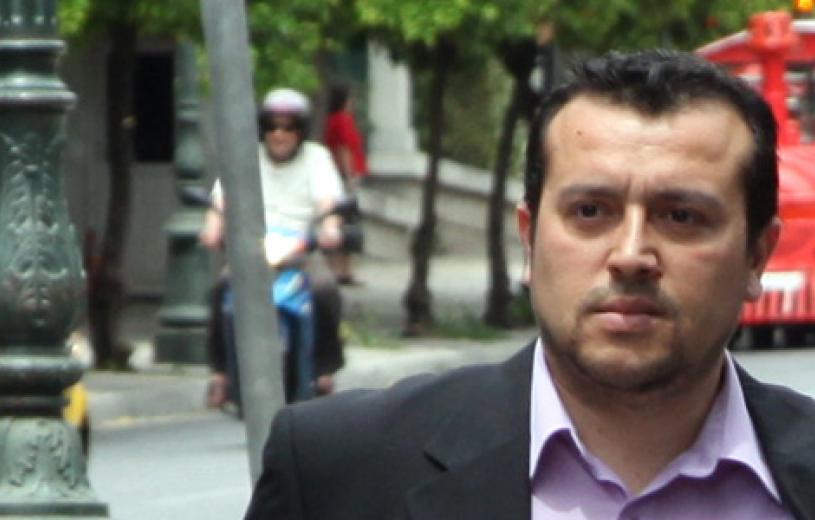 Athens, December 4, 2014 / Independent Balkan News Agency
By Spiros Sideris
"The prime minister is faced with a deadlock, while his political reserves are decreasing dramatically", said the director of the Political Bureau of Alexis Tsipras, Nikos Pappas in Vima Fm.
"I do not think that he has the will nor the status to do something different. So we will proceed to implement the agreement to the letter", added Nikos Pappas speaking to the radio station "Step".
Asked about the possibility of a meeting Samaras-Tsipras, he said that "it would be inappropriate to believe that if the much talked Samaras-Tsipras meeting takes place, Tsipras will say something different from what SYRIZA has decided collectively and policy line he has been serving for a long time".
Indeed, he noted that "he will absolutely accept (Mr. Tsipras, if there is an invitation from the Prime Minister)… Rightfully, the initiative belongs to the Prime Minister…" and added: "There cannot be a signing of an agreement and take the measures that are being discussed. It cannot happen without taking into consideration the will of the people".
On the election of the President of the Republic he insisted that: "we say that for the good of the country and the people, there must be a strong government with a fresh mandate from the people, which will constitute an additional factor of difficulty in the negotiations for the other side".
Regarding the government partnerships of SYRIZA he said, inter alia: "Mr. Kammenos has, of course, kept a strong and honest attitude to the Memorandum sirens and possibly, I imagine, to the calling from Maximus to return… Who we will work with, will be decided largely by the people, with the new Parliament. We believe that the solution for the country is a government with a strong majority of SYRIZA, to be able to go to the negotiation. The central dilemma in the election period, which we enter, is whether the country has a stable government, a strong negotiation, or we are entering into other solutions.
Pappas excluded a post-election cooperation with PASOK saying: "It has a set position, process and responsibilities in the strategic implementation of these policies. I do not think that is a personal matter, even if there is a change in leadership. It is a strategic issue". Commenting "The River" he said: "It appeared as a party that wants to express something from the Centre, but from its interventions, we understand that it coincides with what Mr. Samaras has as a strategy".
Asked finally for the MPs who will not to vote for a President of the Republic, he said: "those who do not vote for a President create a very serious legacy as to the following: that they did not consented to implement this policy. Their cooperation with SYRIZA, as you understand, and the shaping our ballots, will take place in time, but requires programmatic coincidences. You say that they get points, and I cannot deny that".