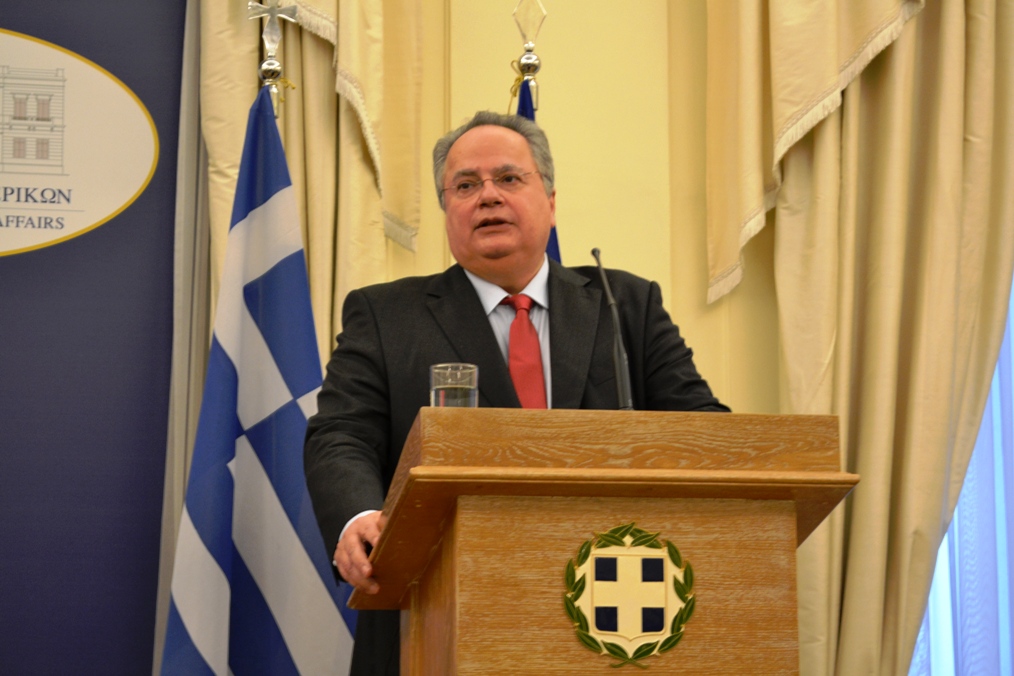 Athens, May 6, 2016/Independent Balkan News Agency
By Spiros Sideris
After a trying period in the relations between Greece and some central European countries, both due to the unilateral actions and the clumsy public statements by politicians in these countries in response to the refugee crisis, Greek Foreign Minister Nijos Kotzias starts an attempt to restore the channels of cooperation and communication with his counterparts in Austria and Slovakia. Both are countries with which Greece has significant bilateral relationships, links, history and contacts.
The first visit of Mr Kotzias will be in Vienna on May 11, where he will hold individual talks and a working lunch with his Austrian counterpart Sebastian Kurz, as well as contacts with Austrian parliamentarians. The Foreign Minister will have the opportunity to develop the positions of Greece on a number of aspects of Greek foreign policy – but also the refugee issue. He will also focus on establishing communication channels with the aim of a best possible cooperation in a number of bilateral fields of regional and European interest.
Despite their different positions on the issue of refugees, Greece and Austria, EU countries with the same population size, see eye to eye in the issues of the economy (with the positive position of Austria on the matter of the evaluation and the Greek debt sustainability) as well as in major international issues such as the Iranian. The visit takes place just days before the second round of the Austrian presidential elections, which are scheduled for May 22 and will be a positive effort of reviving bilateral relations. Indicative of this determination is the fact that among the officials accompanying the Foreign Minister will be the Ambassador Chrisoula Aleiferi, who now returns to Vienna after her withdrawal to Athens for consultations in February.
The Foreign Minister will also hold a bilateral visit to Slovakia on May 13, where he will meet with his Slovakian counterpart Miroslav Lajčák. The Foreign Minister of Slovakia stands for moderation and responsible attitude, while he has already visited Greece twice in the last period, with positive effects on relations between the two countries.
The visit to Bratislava will be an excellent opportunity to further improve the climate in relations between the two countries-EU members and for the Greek Foreign Minister to present the greek positions. It is estimated that after the completion of the election campaign and the formation of a new government, there has been a significant drop of the tension and the criticism to Greece. The challenge now is to have opportunities for the further building of trust and solidarity between the two countries. Greece looks forward to a Slovak Presidency, European-oriented and not influenced by the spirit of the Visegrad countries. In Bratislava Mr Kotzias will be also received by the President of the Republic, and will hold meetings with the Committees of European and External Affairs of the Slovak Parliament.
Photo Spiros Sideris/IBNA