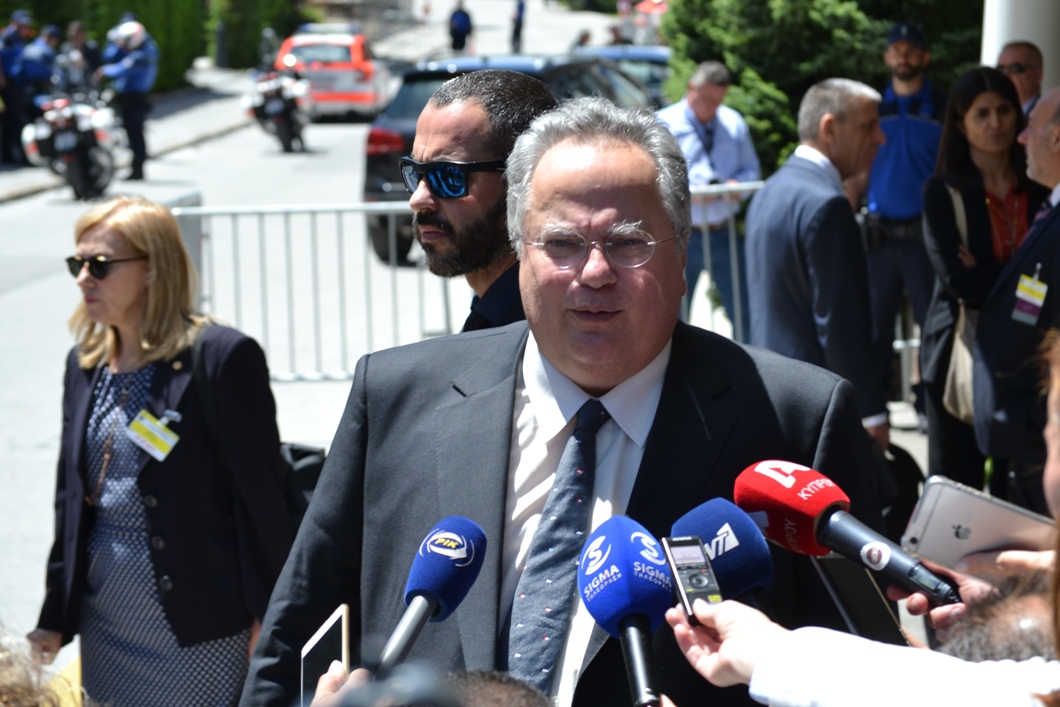 Greek Foreign Minister Nikos Kotzias will travel to New York at the head of the Greek delegation to take part in the work of the High Level Week of the 72nd General Assembly of the United Nations from 18 to 22 September.
During his stay in New York, the Greek Foreign Minister, according to IBNA, will make a series of contacts with his counterparts and with representatives of international and regional organizations.
Very important are considered the contacts of Mr Kotzias with counterparts from the Middle East, North Africa and the Gulf countries, as well as with the countries of the Ancient Civilization Forum as a follow-up to the founding Synod held in Athens in April 2017, and he will co-chair with his Chinese counterpart at the Ministerial Meeting of the member countries.
Within the framework of the Summit, the Greek Foreign Ministry will participate in the EU Foreign Ministers' Meeting, as well as in a series of High Level meetings, in which he will have the opportunity to promote and inform of the Greek positions on a range of regional and international issues.
The heavy program of all delegations during the High Level Week makes it difficult to plan meetings in advance, so the Greek Foreign Minister might hold meetings with other counterparts.
According to valid information from the UN, there will be a meeting of Nikos Kotzias with SGUN Antonio Guterres, but with the time of the meeting still remaining when these lines were written.
As the culmination of the multidimensional and active foreign policy, the Greek FM will take part in the Tripartite Meeting of Foreign Ministers of Greece, Cyprus and Egypt on 22 September, as well as at the Quartet Meeting of Foreign Ministers of Greece, Bulgaria, Croatia and Romania on the same day. An initiative launched in Sofia by Nikos Kotzias.
On his trip to New York the Greek FM will be honoured in two different events. In particular, for his contribution to the development of relations between Israel and Greece, he will be honored by the World Jewish Congress on 18 September, where he will give a speech at an event organized in his honor.
The Federation of American Cypriot Organizations on 21 September will award the Greek Minister for his efforts to resolve the Cyprus problem.
Nikos Kotzias' stay in New York will end with a speech he will address on 22 September at the UN General Assembly./ΙΒΝΑ