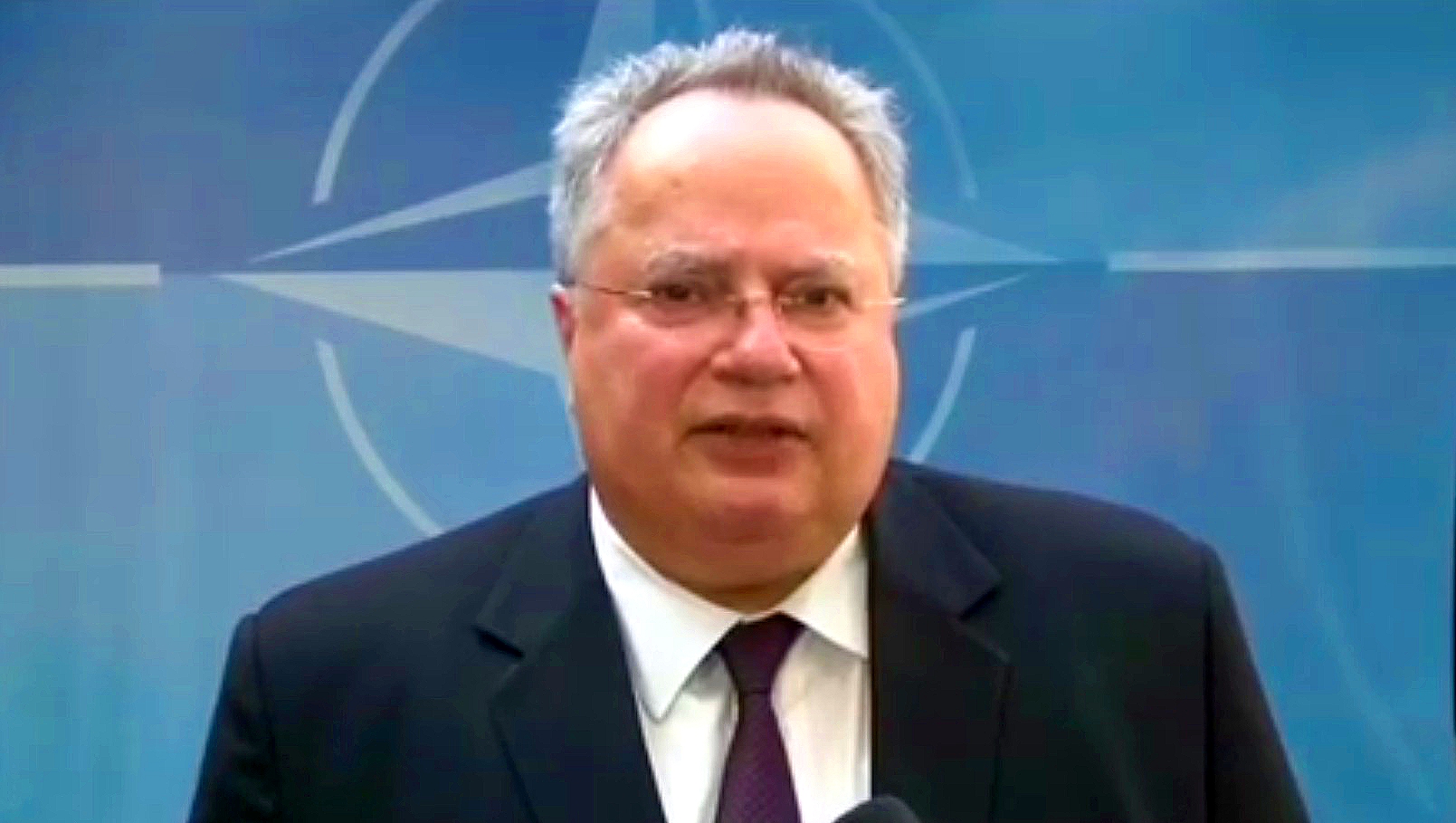 The Greek Minister of Foreign Affairs, Nikos Kotzias, will take part in the Foreign Affairs Council of the European Union in Luxembourg on Monday, April 16.
According to the schedule, the Council will deal with the situation in Syria, Euro-Russian relations, Iran, the Western Balkans and the external action mechanisms beyond 2020.
The Foreign Affairs Council will start with a discussion on current affairs, allowing ministers to review pressing issues on the international agenda.
The Council will discuss the situation in Syria in the light of the latest developments and ahead of the second Brussels conference "Supporting the future of Syria and the region" (24-25 April 2018). The Council will adopt conclusions on Syria.
Foreign Ministers will exchange views on Russia. They will discuss the latest developments in the aftermath of the Salisbury attack. They will follow-up to the European Council of 22-23 March, including the expulsion of Russian diplomats from a number of EU and non-EU countries. In this context, the ministers will discuss the continued implementation of the five guiding principles for EU-Russia relations agreed in March 2016.
Discussion will also revolve around the situation in Iran, including the Iran nuclear deal (JCPOA). They will follow up their discussion at the last Foreign Affairs Council of 19 March 2018.
Over lunch, Foreign Ministers will discuss the Western Balkans in preparation for the EU-Western Balkans summit in Sofia on 17 May 2018. The debate will be based on the strategy proposed by the European Commission on 6 February 2018.
The Council will have a preliminary exchange of views on the future financing of external action instruments after 2020. The Commission is preparing its proposal for the EU's next long-term budget (the future multiannual financial framework, MFF) which is expected to be presented on 2 May 2018./IBNA