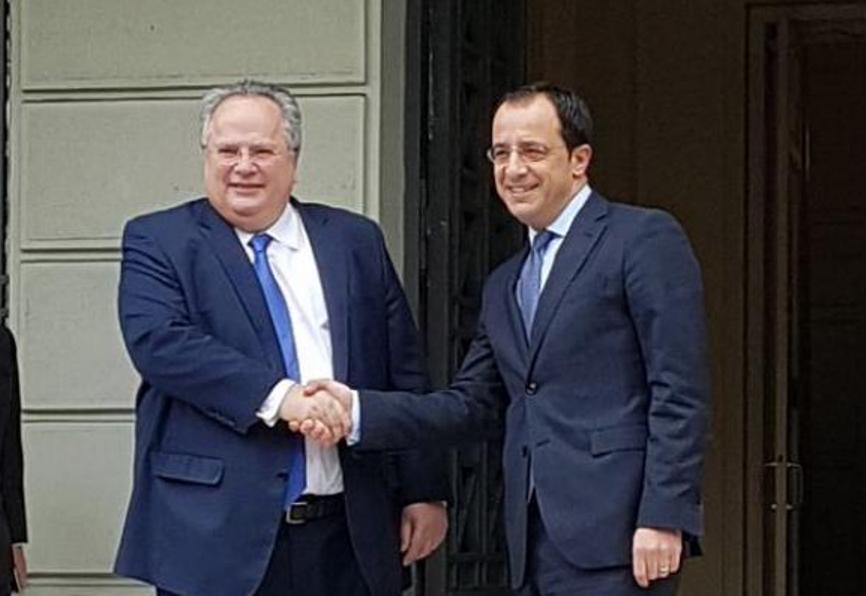 Greek Foreign Minister Nikos Kotzias departs on Sunday afternoon for Nicosia, where he will be admitted on Monday May 7, by his Cypriot counterpart, Foreign Minister of the Republic of Cyprus, Nicos Christodoulides,
According to IBNA's information, talks between the two counterparts will include bilateral relations, the Cyprus issue, EU-Turkey relations, European matters, regional and international issues, developments in the Eastern Mediterranean and the Middle East. The Foreign Ministers will also discuss matters that concern the tripartite and multilateral partnerships involving Greece and Cyprus, with emphasis on the Greece-Cyprus-Israel Tripartite Summit, to be held in Nicosia on 8 May 2018, with the participation of the President of the Republic of Cyprus, Nicos Anastasiades, Greek Prime Minister Alexis Tsipras and the Israeli Prime Minister Benjamin Netanyahu.
According to the program, the private meeting of the two Ministers will be followed by broad discussions and a joint press conference will be held at noon.
The Tripartite Ministerial Meeting of Greece, Cyprus, Armenia that was scheduled to take place on Monday 7 May 2018 in Nicosia was postponed, due to the political crisis that broke out in Armenia./IBNA