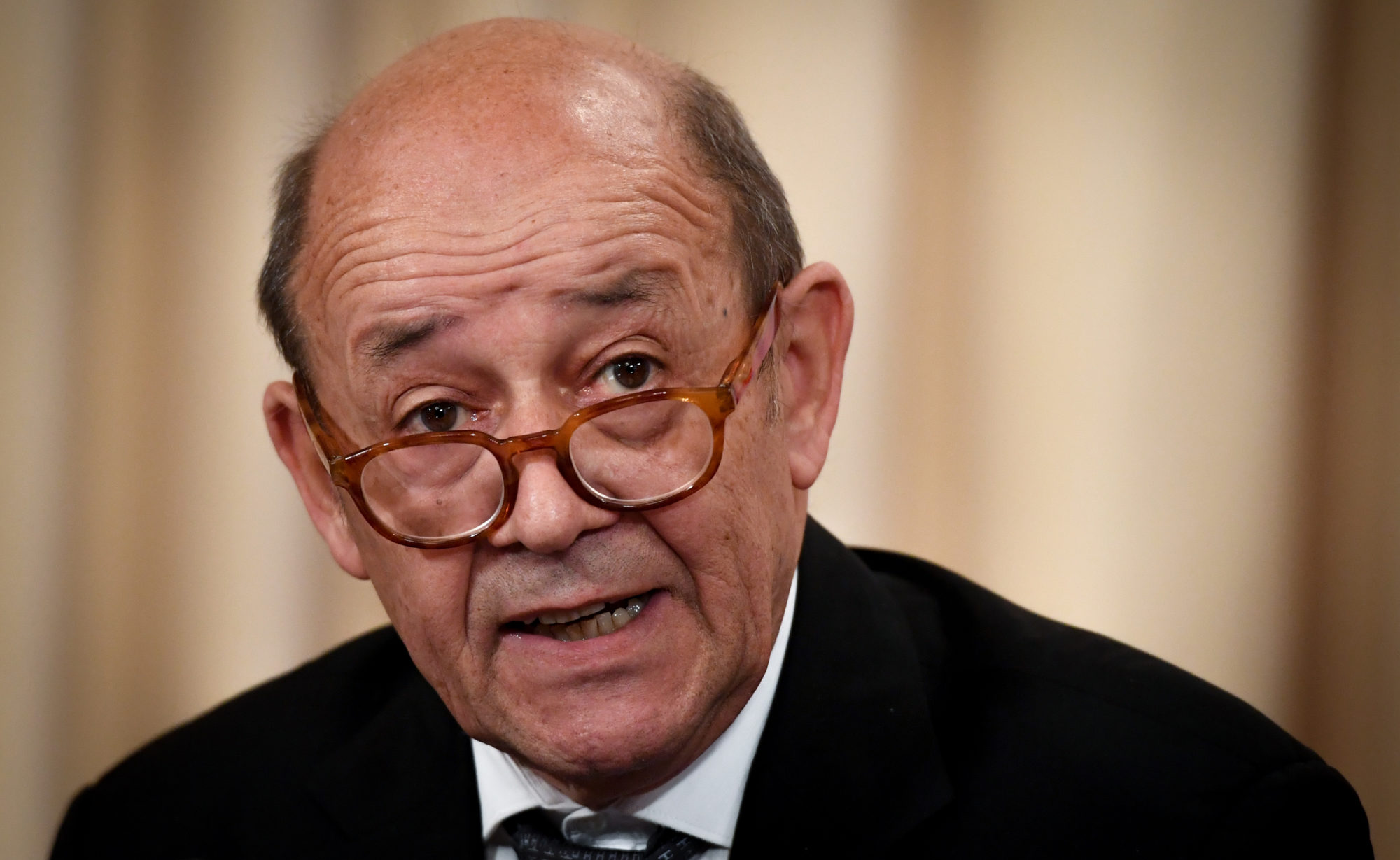 The Greek minister of Foreign Affairs, Nikos Kotzias will welcome on September 6 in Athens his French counterpart Jean-Yves Le Drian, French Foreign Minister, whom he invited to a working visit.
The historical ties of the two countries and their long-term strategic relationship will be the basis of the talks between the two Foreign Ministers, who are expected to refer to their common vision for a prosperous and developing Europe that will be the leading player on the international political scene.
Aiming at joint actions and initiatives, the two FMs will focus on the future of Europe, Brexit, EU's common foreign and security policies, transatlantic relations, bilateral defense cooperation, and the Euro-Mediterranean Foreign Ministers Summit, which has a stalemate in recent years.
According to information, the issue of the European perspective of the Western Balkans will also be raised, as Greece, being the oldest EU member-state has supported the accession efforts of these countries by offering its know-how. The Prespa Agreement is a prime resolution example based on realism, courage and sincerity, giving prominence to Greece as a pillar of stability in the Balkans, whose diplomacy policy is actually bearing fruit.
Regional developments in Southeast Europe, the Eastern Mediterranean, the Middle East and Cyprus will be at the heart of the discussions in the light of the historical role played by France in the region. Greece and France share common concerns about the continuation of the conflict in Syria, as it is necessary to protect the civilian population and avoid (being faced with) new refugee flows.
In regard to the Cyprus issue, Nikos Kotzias will outline Greek positions on the issues of the abolition of the status of guarantees and the removal of occupying troops from Cyprus. He will also stress the need to safeguard the rights and the sense of security of all Cypriots, as well as the right of Cyprus to exercise its sovereign rights, like all independent member-states of the United Nations. This includes the exploitation of its resources as it deems appropriate.
It is expected that Nikos Kotzias' visit to Turkey and his talks with the Turkish Foreign Minister, Mevlut Cavusoglu will also be discussed. The economic crisis in Turkey, the disruption of relations between Turkey and the U.S. and the course of the North Atlantic Alliance, are issues that will top the agenda of the two Foreign ministers.
According to information, the Greek FM will briefly inform his French counterpart on the initiatives of Greek diplomacy such as the Rhodes Conference on Security and Stability in the Eastern Mediterranean, the Forum of Ancient Civilizations and the wide range of cross-border co-operation with neighbouring countries in Greece's north, but also with Eastern Mediterranean states…. / IBNA