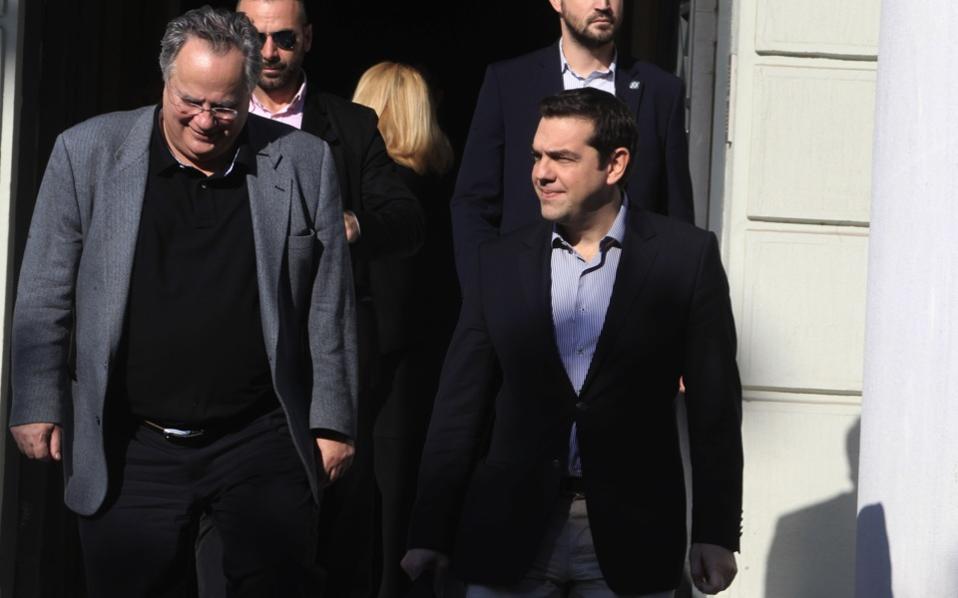 The Greek Foreign Affairs minister Nikos Kotzias had to rush to the premier's office at 11:00 a.m, at Maximos Mansion after his phone contact with Alexis Tsipras.
The unexpected invite to the Greek FM -this being said it must be mentioned there was no planned meeting for today among the two top governmental officials- might be relevant to last night's developments in Skopje, where until the early hours of Monday, there was a mini ministerial meeting headed by the PM, Zoran Zaev.
Perhaps this is not irrelevant to the news stories in Skopje that wanted the two premiers having a phone communication today.
As for Greece's FM, he will travel to Moscow on Tuesday where he will meet his Russian counterpart, Sergey Lavrov…. / IBNA
Main Photo (File)