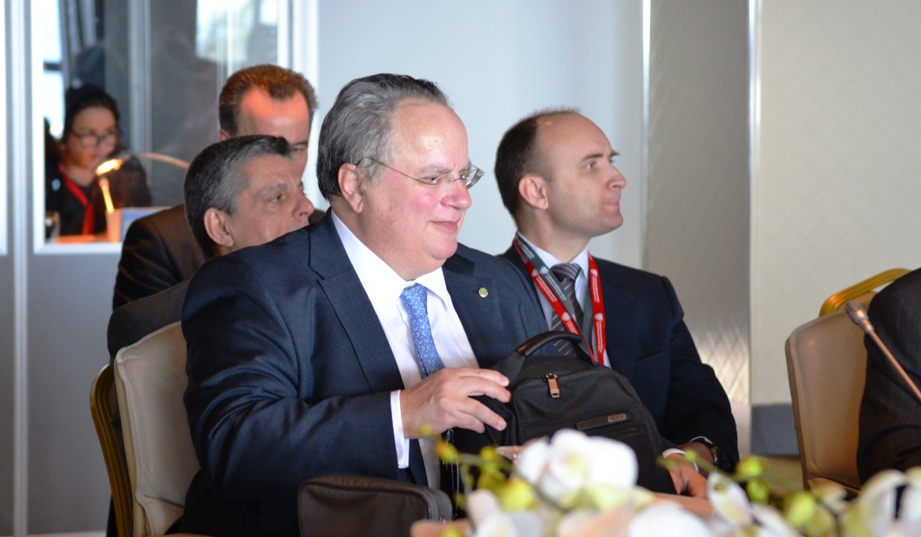 Ulaanbaatar, July 15, 2016/ Independent Balkan News Agency
By Spiros Sideris
The Greek Foreign Minister, Nikos Kotzias, is in Ulaanbaatar to participate in the 11th Europe Asia Summit which begins Friday 15 July.
Upon arrival Nikos Kotzias stated:
In an era of global change, consultation and discussion between states from different regions, is as necessary as ever. At ASEM tomorrow we will promote this understanding and will take a step forward for cooperation between the countries of Europe and Asia.
Be aware that following a proposal by Singapore, Greece will have the chance to become a center of technological cooperation and connectivity for ASEM. Cooperation in the economic field, science and research with countries that develop new technologies and new forms of economic development, is of great importance for our country, now that the crisis period is ending.
Also, with these our countries we have links of historical parallelism and a great cultural connection; the common search for answers to the big questions about the nature of human society and the prospects of man himself. Consequently, we discuss economic issues, practical and technological cooperation but we also talk about issues touching on the survival of humankind and better governance.
The main message of Greece is the need for this cooperation to be extended and expanded, to become more regular and have more directly achievable results. I will also have the opportunity to talk with leaders, among others, of Singapore, Vietnam and Mongolia.