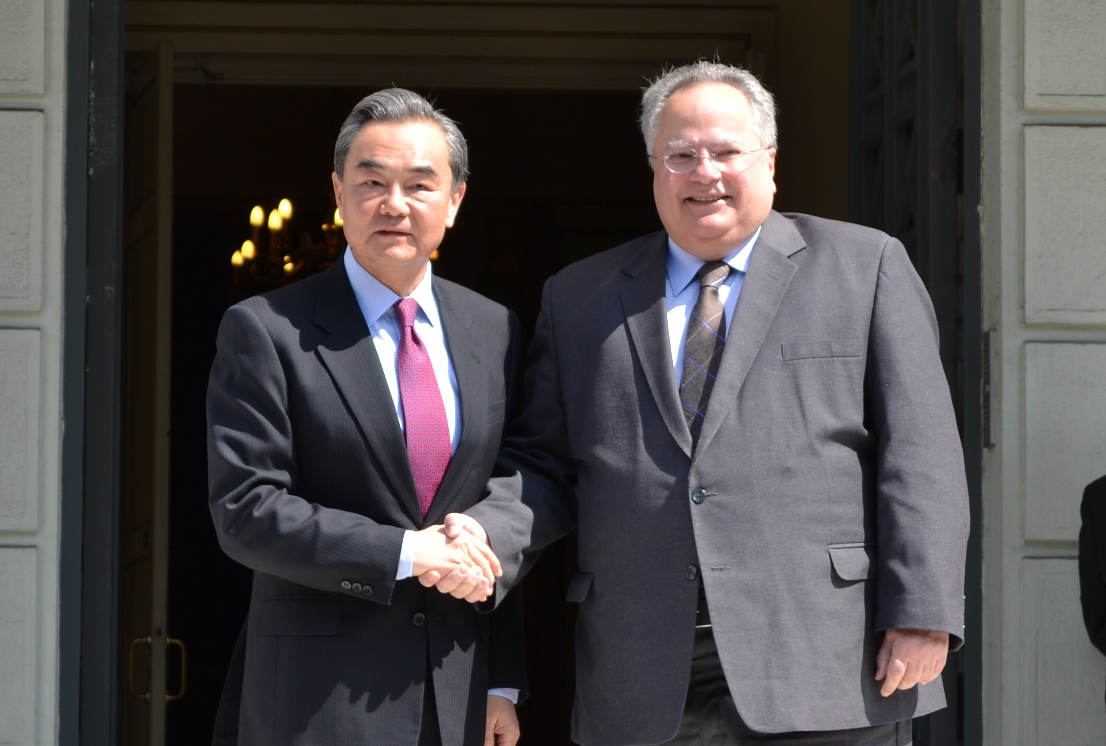 Greek Foreign Minister, Nikos Kotzias, will be in Beijing on Sunday, September 26, on an official visit, at the invitation of his Chinese counterpart Wang Yi for an official visit, announced the Foreign Ministry of the Republic of China.
According to information of IBNA, on Monday, August 27, 2018, Nikos Kotzias will meet with Song Tao, Head of the International Liaison Department of the Communist Party of China, and later will have a bilateral meeting with Wang Yi, State Councilor of the People's Republic of China and Minister of Foreign Affairs.
In the agenda of the two Foreign Ministers will be bilateral issues, regional and international developments. Nikos Kotzias and Wang Yi will assess the joint actions of the two countries and how to strengthen bilateral relations, the "One Belt, One Road" investment project in which Greece is a strategic partner, and the joint initiative of the Forum of Ancient Civilizations. A joint press conference will then be held to the media.
On Tuesday, August 28, the Greek Foreign Minister will continue the high-level contacts in People's Republic China with Wang Qishan, 10th Vice President of the People's Republic of China, and Yang Jiechi, Director of the Central Foreign Affairs Commission Office.
Nikos Kotzias will then visit the Chinese Academy of Social Sciences where he will address a speech on "Greece – China: Similar and Different. Past and Future ", while a MoU will be signed between CASS and the Ministry of Foreign Affairs, aiming to provide the general framework for cooperation between the two research entities. It is worth noting that CASS is the most important state-run research and academic body for social sciences in China, and has been described by the American Foreign Affairs magazine as "the largest think tank in Asia". The Greek FM will also participate in a roundtable, where he will have the opportunity to exchange views and ideas with the scientific community of China.
The FM's official visit will be completed with his visit to Shanghai on August 29, a city considered to be the main player in China's modern economy, as well as one of its major cultural, commercial, financial and industrial centers, where he will have important contacts with political and economic actors, such as the Deputy Mayor in charge of International Relations, Mr. Xu Kunlin, as well as business actors, including COSCO President Xu Lirong. Finally, he will have a meeting with the leadership of the Shanghai Institute of International Relations.
Nikos Kotzias will then depart for Vienna where he will participate in the Informal Meeting of EU Foreign Ministers (Gymnich), August 30-31./IBNA