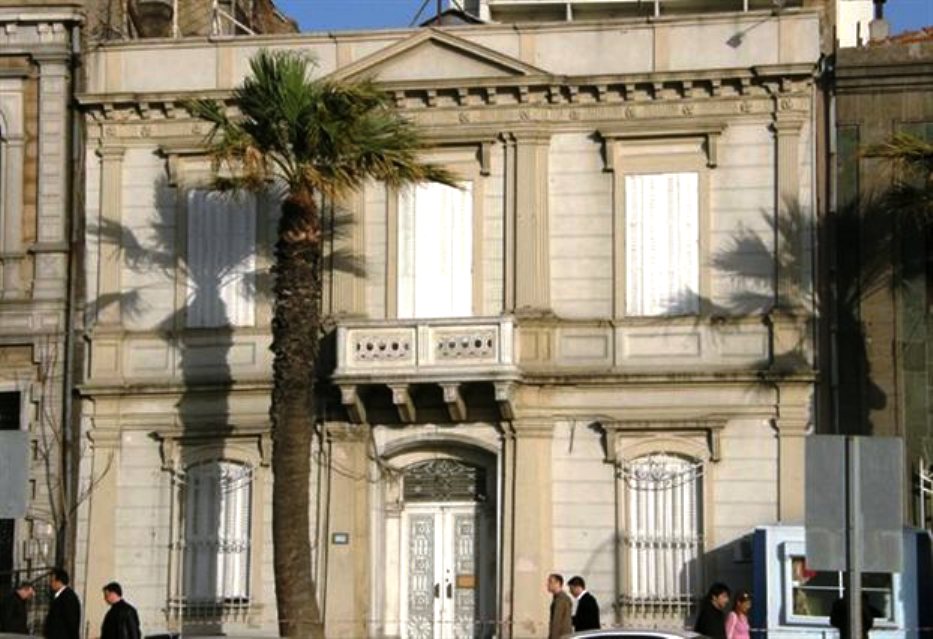 According to IBNA's sources, the Greek minister of Foreign Affairs, Nikos Kotzias will visit Izmir on Friday, March 2, 2018 in order to inaugurate the renovated Consulate of Greece.
The Consulate of Greece in Izmir was declared inappropriate for use and closed in 2003 to be renovated with funding from the Greek state and be given back for use when ready again. For more than 12 years there has been no effort to renovate the it. However, the building began being rebuilt after Alexis Tsipras took power, with Nikos Kotzias at the helm of the Greek Foreign ministry, and now the work has been completed.  
The building was the home of Emmanuel Kapetanakis or Apergis, one of the few Greek houses on the waterfront of Izmir that were saved from the devastating fire of 1922, during the persecution of the Greeks.
The building is located on the historic waterfront of Izmir, in Alsancak, on Ataturk Caddesi No.262 and is a typical example of a local residence's architecture and was bequeathed to the Greek state in 1948 by the Greek merchant Emmanuel Apergis or Kapetanakis who lived abroad. It was a short distance from the "Izmir Theater", which was completely destroyed in September 1922.
The Greek Consulate of Izmir was founded in 1877. It was housed in the area of ​​the old Cathedral of Agia Foteini until 1922 and since 1924 it has been housed in several buildings. On October 24, 1955 the Consulate moved to the Kapetanakis building. The formal inauguration took place in 1955, and the then Transport Minister, Muammer Çavuşoğlu, raised the Greek flag to a mast on the roof of the building.
The reconstruction of the Consulate General's building was undertaken by the architect Turgay Berik. Next to it is the old building of the German Consulate General.

The renovated Consulate of Greece will be inaugurated by the Greek Foreign Minister Nikos Kotzias, while the Ambassador of Greece to Ankara Petros Mavroidis will also attend the event…/IBNA