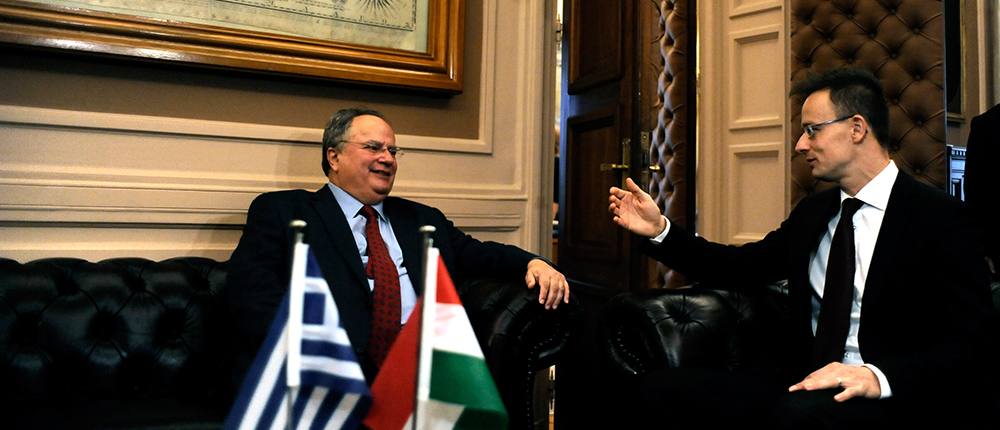 Greek Foreign Minister, Nikos Kotzias, is in Budapest where he will participate in the meeting of the Foreign Ministers of the "Visegrad" states: Poland, Czech Republic, Slovakia and Hungary and of the four EU member states of the Balkans: Bulgaria, Romania and Croatia, on Monday, 4 December.
The meeting, which is an initiative of the Greek Foreign Minister, in cooperation with his Hungarian counterpart Péter Szijjártó, is particularly interesting as it is the first meeting between small and medium-sized EU member states, "so that the powerful will not decide without us", as Nikos Kotzias said.
At the heart of the discussions will be the enlargement of the EU, the future of Europe, and energy issues. This cooperation in the near future, according to IBNA's exclusive information, will also involve the Baltic States.
The interest both of the Visegrad countries and of the EU Member States of the Balkan Peninsula is enormous with regard to the countries of the Western Balkans. The EU Presidency of Bulgaria provides a unique opportunity to advance the request of these countries for their European integration.
On the other hand, the necessary changes in the EU and the Eurozone make it necessary for the small and medium-sized EU Member States to join together and cooperate, so that they are not forced to follow without say the policies set by the strong EU Member States, but rather actively participate in the dialogue and decision-making for EU's transformation.
Last but not least, Europe's energy autonomy and security will be put on the table in Budapest, with Greece in a position to play a key role in this endeavor./IBNA