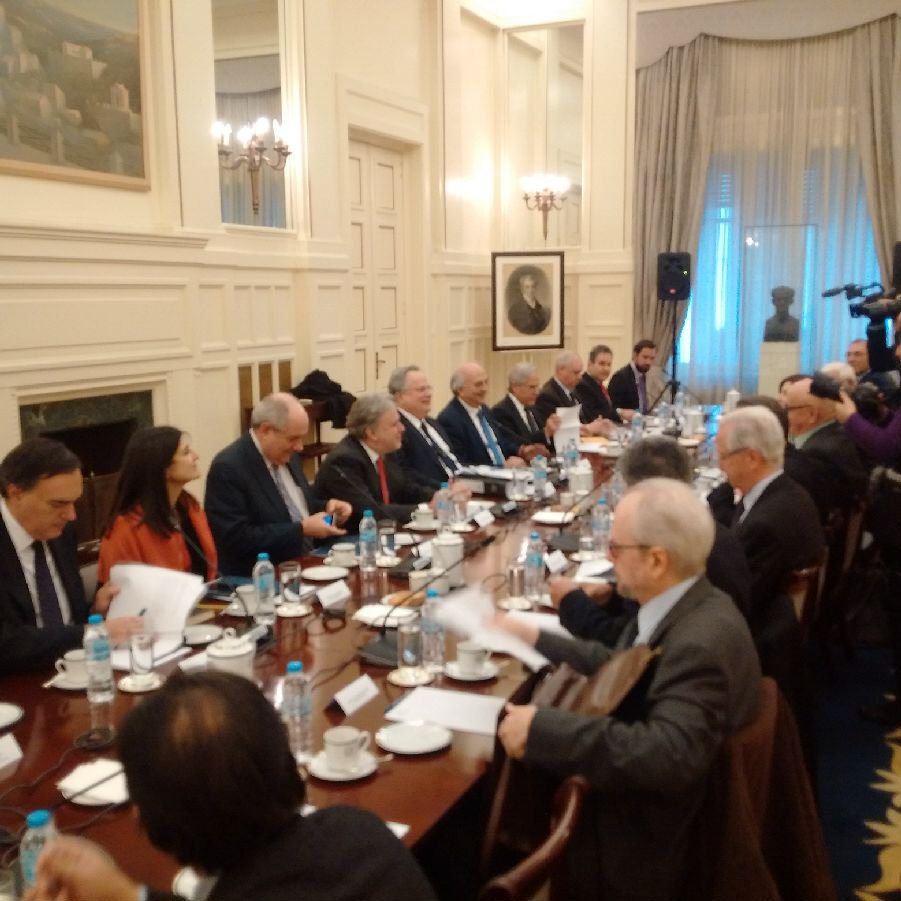 Greece stands in solidarity with the people of Cyprus and the government for a just and viable solution, without foreign troops and guarantees, Greek Foreign Minister Nikos Kotzias said.
Speaking to the press following a meeting of the National Council on Foreign Policy which convened on Friday to discuss the Cyprus issue, Kotzias said that Greece must in unity support the Cyprus solution, adding that during the Council's meeting everyone agreed that Greek government supports a just, viable and functional solution, without foreign occupation troops and guarantees.
He also pointed out that this is the third time within the last month that the Government briefs the political parties on the Cyprus issue and this was the second meeting of the Council where Cyprus was the sole issue on the agenda.
Greek Foreign Minister stressed that it was agreed to intensify the exchange of opinions between the parties and the advisors of each party to ensure the best possible cooperation.
He said that they also discussed the preparations in view of the meetings to take place in Geneva on 9,10,11 January as well as the Conference on 12 January. According to Kotzias, they discussed the practical problems ahead and the solutions the Greek government is examining.
Replying to a question, the Greek Minister said that Greece wants Turkey to be a democratic neighbour which understands that its long-term interests should be served through the international law.
Replying to another question about a possible meeting between Greek Premier Alexis Tsipras and Turkish President Tayip Erdogan before the Conference on Cyprus on January 12, Kotzias said that for now a meeting of the Permanent Secretaries of the Foreign Ministries has been set.
Cyprus has been divided since 1974, when Turkish troops invaded and occupied 37% of its territory. President Anastasiades and Turkish Cypriot leader Mustafa Akinci have been engaged in UN-backed talks since May 2015 with a view to reunite the island under a federal roof.
Anastasiades and Akinci decided on December 1 to meet in Geneva on January 9, 10 and 11, 2017. On the 12th of January the Conference of Cyprus will begin in Geneva./IBNA