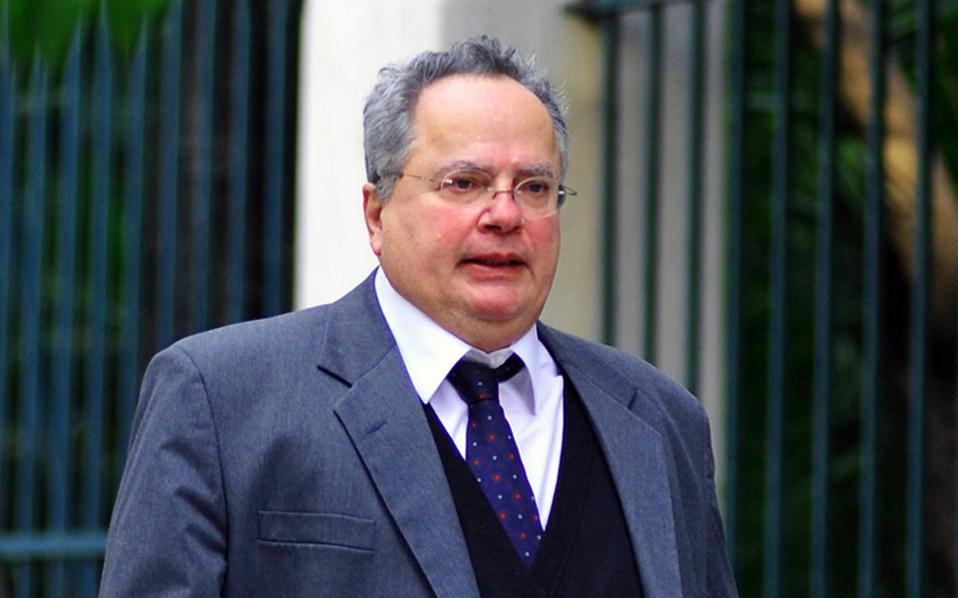 Potsdam, September 1, 2016/Independent Balkan News Agency
By Spiros Sideris
Greek Minister Nikos Kotzias is in Potsdam in order to participate in the informal meeting of Foreign Ministers convened by the chairman of OSCE German Foreign Minister Frank-Walter Steinmeier.
The German Foreign Ministry initiative aims at rekindling the OSCE and the political culture it represents. The organisation that was created after the war promoted the conciliation culture. But with the new standards in international politics this conciliation has decreased dramatically, and so the attempt of the German Foreign Ministry is to restore it, with its current initiative and the summit of OSCE in December in Hamburg.
Among the issues expected to be discussed is the situation in Ukraine, the restarting of the dialogue on security and arms control, strengthening of the Organization for greater capacity in crisis management.
Sources from the OSCE told us that the German Presidency will propose that the Agency takes initiatives for action to new challenges such as terrorism, since it has the experience to do so, as well as immigration, where there is an experience deficit, with an intervention policy at the Hamburg summit.
The Organization for Security and Co-operation in Europe (OSCE) is the world's largest security-oriented intergovernmental organization. Its mandate includes issues such as arms control and the promotion of human rights, freedom of the press and fair elections. It employs around 3,460 people, mostly in its field operations but also in its secretariat in Vienna, Austria and its institutions. It has its origins in the 1975 Conference on Security and Co-operation in Europe (CSCE) held in Helsinki, Finland.
The OSCE is concerned with early warning, conflict prevention, crisis management, and post-conflict rehabilitation. Its 57 participating states are located in Europe, northern and central Asia and North America and cover much of the land area of the Northern Hemisphere. It was created during the Cold War era as an East-West forum.