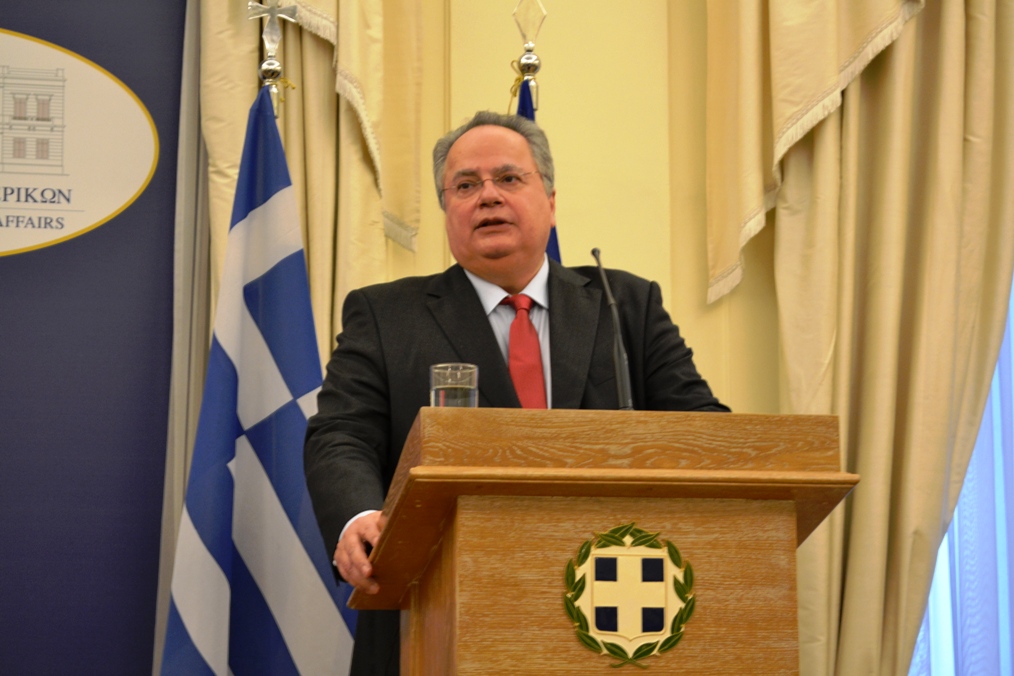 Athens, May 18, 2016/Independent Balkan News Agency
By Spiros Sideris
Greek Foreign Minister Nikos Kotzias will be in Brussels on May 19-20, in order to participate in the spring summit of NATO Foreign Ministers, which is preparatory to the heads of state summit scheduled for July 8-9 in Warsaw.
The meeting will be preceded by the signing ceremony of the Protocol on the Accession of Montenegro to the Alliance, which from now on will participate in the Ministerial Summit works as an observer. Greece has supported the accession to NATO within the Western Balkan countries, when it is the wish of the people themselves, and provided that each application will be considered separately and will meet all requirements of the Alliance.
The Daily Agenda includes the strengthening of projecting stability beyond the borders of the Alliance, including the South. In this framework there will be an assessment of defence capabilities building programs already underway in Iraq and Jordan, as well as providing support in Tunisia.
As for the NATO's contribution in tackling the refugee/immigration crisis, there will be a discussion on its future and on ways that can make it more effective, despite the problems raised by Turkey and hinder its smooth implementation.
At the dinner will be discussed the NATO-Russia relations and will be an update on the results of the last NATO-Russia Council. Greece belongs to the group of countries that consider that Russia should be part of the European security architecture and that through dialogue with Russia can be cultivated a trust and transparency climate.
There will also be a discussion of the NATO-EU relationship, with the participation of Ms Mogherini and the Foreign Ministers of Finland and Sweden. The object is the Joint Declaration of the two organizations, in view of the European Council in June and the Warsaw Summit. The NATO Secretary General has long expressed his desire for a close relationship between NATO and EU. Greece is firmly in favor of strengthening cooperation between the two organizations provided, inter alia, that the decision-making autonomy will be maintained, and mainly that cooperation will include all Member States (ie. and Cyprus).
Finally, there will be a review of the situation in Afghanistan and the role of the Alliance in the mission Resolute Support.