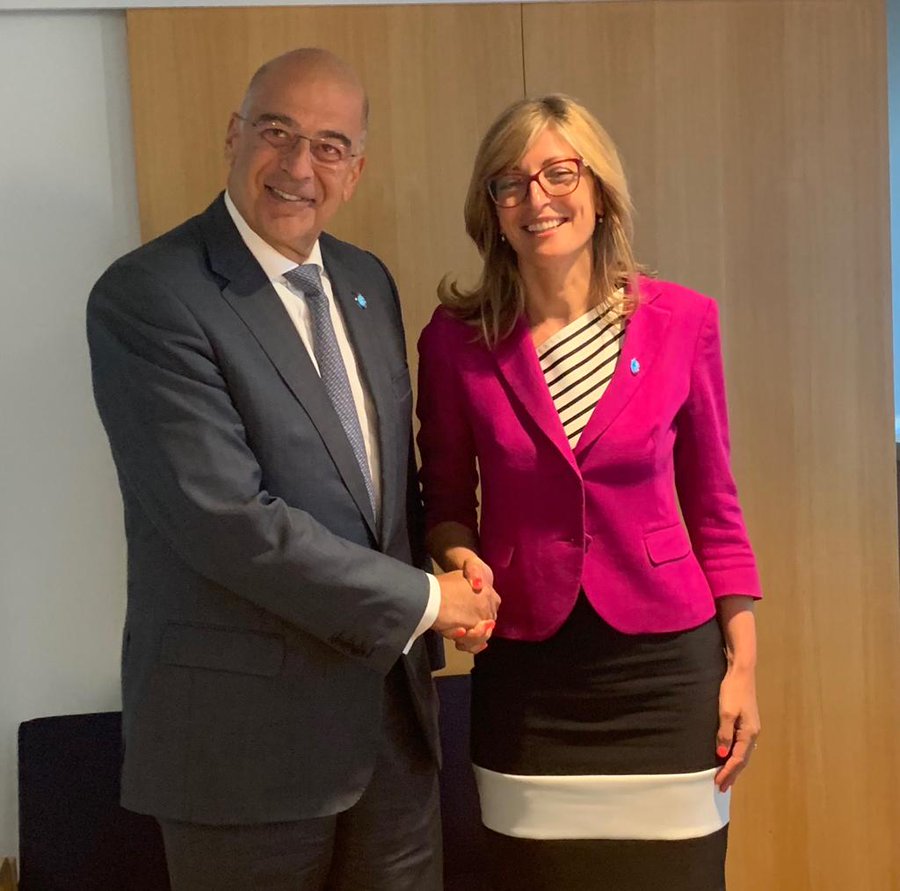 Greek Foreign Minister Nikos Dendias is on an official visit in Sofia, today, 11 September, where he will have a series of contacts with the country's political and state leadership.
At this time, Dendias has a meeting with Bulgarian Prime Minister, Boyko Borissov. After that he will have a private meeting with his Bulgarian homologue Ekaterina Zaharieva, followed by an expanded meeting of the two delegations. The two minister will give a joint press conference after the end of the meeting.
Ekaterina Zaharieva and Nikos Dendias will also attend a working lunch at the end of the joint statements.
Bulgaria and Greece are strategic partners, and 2020 will signal 140 years of diplomatic relations between the two countries.
Greece is among the five most important investors in Bulgaria. In the first quarter of 2019, trade between the two countries increased by 6.8%, compared to the same period last year, reaching EUR 817.1 million.
The agenda of the discussions will include the strengthening of bilateral relations, joint actions of the two countries, strengthening and expanding the cooperation that Nikos Kotzias had launched in the Balkans, Euro-Turkish relations, changes in the European Union, energy issues, as well as the migrant problem, as Bulgarian Interior Minister Marinov, in his statements held Greece accountable for its policy on the issue.
Nikos Dendias will also meet with Bulgarian President Rumen Radev in the afternoon.
Finally, the Greek Foreign Minister will then meet with representatives of the Hellenic Business Council in Bulgaria (HBCB)./ibna