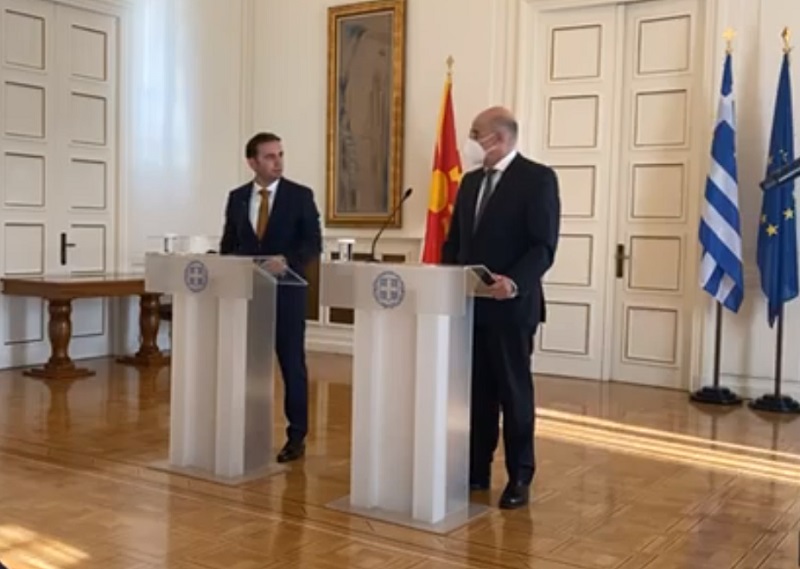 Greek Foreign Minister Nikos Dendias, accompanied by Deputy Foreign Minister for Economic Diplomacy Costas Frangogiannis, will travel to Skopje on Tuesday (August 31st) at the invitation of his counterpart Bujar Osmani.
After the meeting of the two Foreign Ministers, statements are expected to be made around 11:45 Greek time.
Afterwards, the Foreign Minister will have successive meetings with the Prime Minister, Zoran Zaev, the Deputy Prime Minister for European Affairs, Nikola Dimitrov, the Speaker of Parliament, Talat Xhaferi and the President of the Republic, Stevo Pendarovski.
During the talks, all bilateral relations in all areas, including the economy and energy, as well as the country's European perspective are expected to be discussed.
In this context, the Minister of Foreign Affairs will raise with the above officials the issue of full, consistent and in good faith implementation of the Prespa agreement.
Developments in the Western Balkans and the wider region will also be examined./ibna