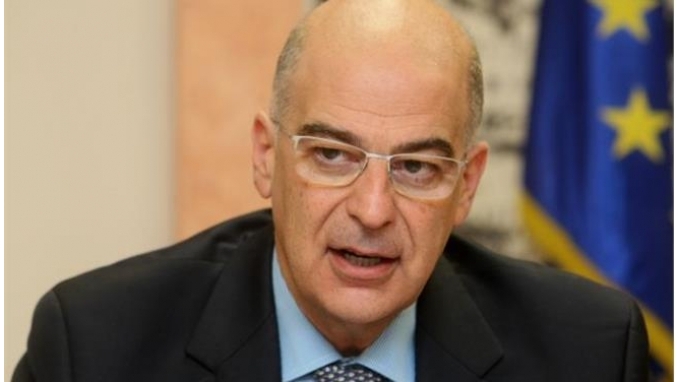 By Spiros Sideris – Athens
The Minister of Development Nikos Dendias was Antonis Samaras' final choice for the position of Defense Minister, replacing Dimitris Avramopoulos, who takes office as the new Greek European Commissioner.
Samaras ultimately rejected the suggestions to undertake himself the Defense ministry, as such a development would create an additional burden at a time, in which he focuses in the tough negotiations with the country's partners to complete the evaluation and disengagement from the Memorandum. Also, Samaras judged that a new wider reshuffle and further changes will only cause glitches in government and tensions within the Parliamentary Group of the "blue".
Dendias' substitute to the Ministry of Development is the 41-year old Trikala MP, Kostas Skrekas. The choice of Dendias was apparently decided on Thursday night, when his name was discussed during the meeting between Samaras and Venizelos. Dendias is regarded as an executive who has the ability to manage the increased "pressure" of this position, has good relations with Maximou and the intraparty opposition of "Karamanlis", while also maintains critical channels abroad.
Simultaneously, by upgrading Dendias to the third in rank minister, the PM solves the issue with the problematic relationship between the outgoing Minister of Development and Gikas Hardouvelis, which was clearly reflected in the issue of the handling of "red" loans and debt adjustment. Now the "hot potato" passes into the hands of the new minister, with Hardouvelis and, obviously, the Maximou having a dominant role. Moreover, despite being accepted by the Karamanlis wing, Skrekas is included in the group of young MPs who maintain very close relationships with the staff in Maximus, having undertaken the strong defense of governmental positions in the media.
The inauguration of two new ministers will take place on Monday afternoon, during which Prime Minister Antonis Samaras will meet and discuss with the President of the Republic Karolos Papoulias.