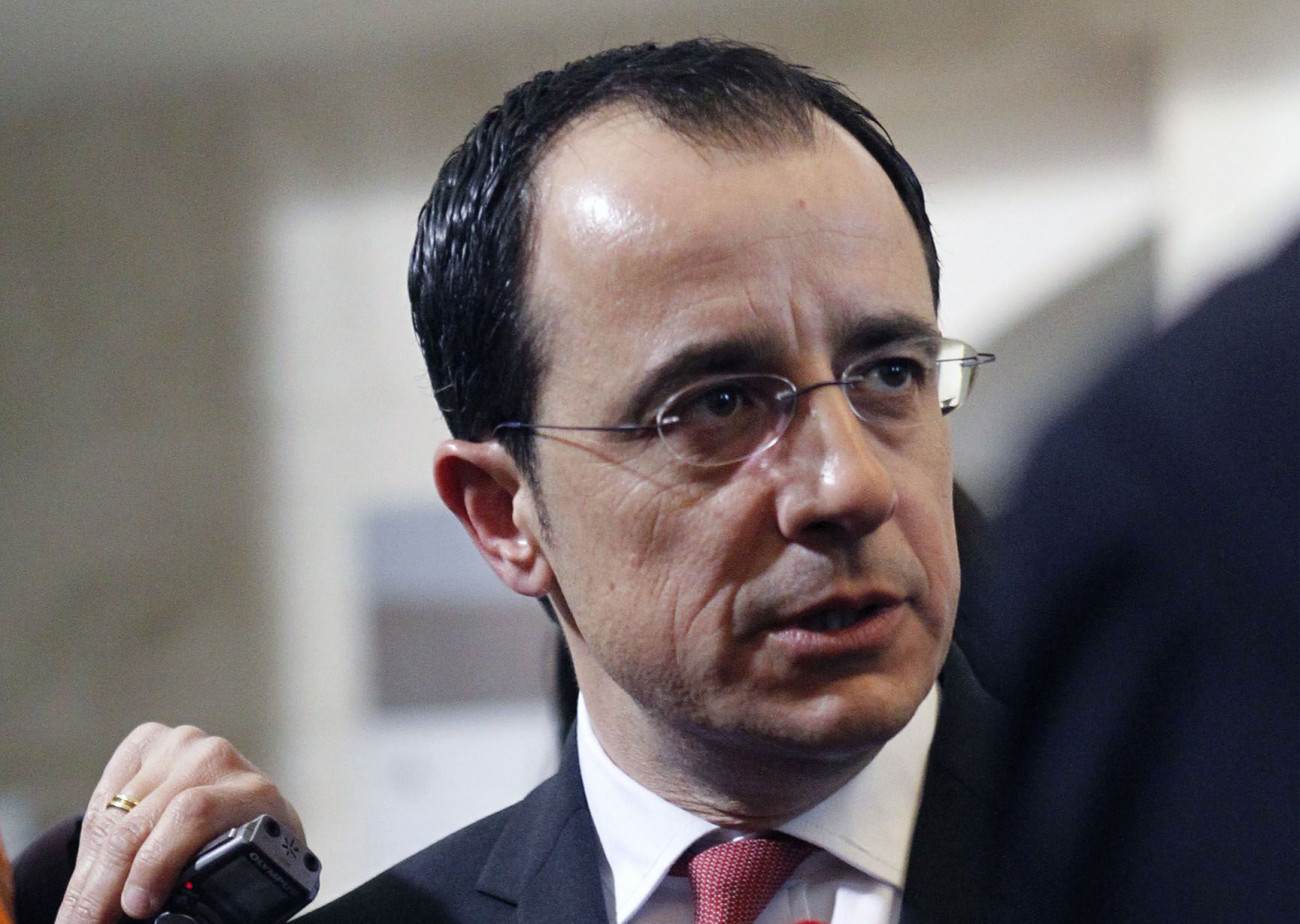 The excellent bilateral relations, EU-related issues, regional and international issues, as well as developments in the Cyprus issue and the wider Easter Mediterranean region and the Middle East were among the issues discussed during the meeting that took place Monday morning in Berlin between Cypriot Foreign Minister, Nikos Christodoulides, and his German counterpart, Heiko Maas, within the framework of Mr Christodoulides' two-day official visit in Germany.
After the private meeting of the two heads of diplomacy at the German Foreign Ministry, the two Ministers gave a joint press conference.
Mr Christodoulides noted, inter alia, in his statement that there was an agreement with Germany on a number of European, regional and international issues that created optimism about the prospects for further enlargement of the two countries' cooperation.
He added that he had the opportunity to inform his German counterpart on the latest developments in the Cyprus issue, reaffirming the Greek Cypriot side's absolute commitment to the resumption of the talks from the point where they were interrupted in Crans-Montana.
He also noted that he briefed the German Foreign Minister on the Cyprus Republic's energy plans in its Exclusive Economic Zone, which are directly linked to the future and prospects of energy security in Europe, as well as to the work done within the framework of the tripartite cooperations that Cyprus, together with Greece, have established with all the countries of Eastern Mediterranean, which could be used to strengthen the role that the European Union can and must play in promoting stability in the wider region.
On his part, the German Foreign Minister stood, among other things, in his statement on the important role that Cyprus can play as a member of the European Union in the sensitive region of the Middle East and welcomed the initiatives of the Republic of Cyprus that contribute to the stability of the wider region.
Mr Maas also pointed out that the Cyprus issue and Turkey's European course are linked, noting that the Cyprus issue is one of the open issues in the European Union's relationship with Turkey.
In his two-day working visit to Berlin, Mr Christodoulides will have contacts with officials in the German Chancellery on Monday afternoon./IBNA