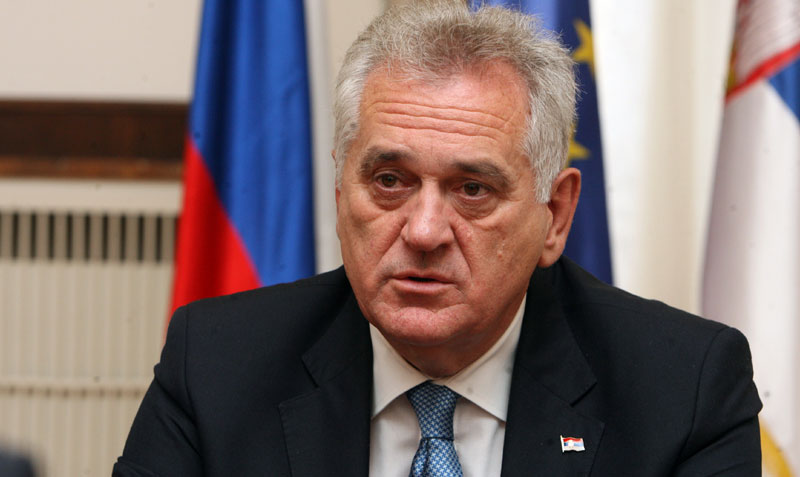 Belgrade, June 15, 2015/ Independent Balkan News Agency
By Milos Mitrovic
Serbian President's visit to Sarajevo which was planned for tomorrow would probably be postponed, Tomislav Nikolic's cabinet confirmed today.
Earlier today, Bakir Izetbegovic, a Bosniak member of the Bosnian Presidency, suggested Nikolic to postpone the visit, a source from Serbian President's cabinet told Tanjug news agency. Izetbegovic has suggested to Nikolic that it would be better to wait and organize the visit "under more favorable political circumstances".
The Serbian Presidency did not give further details, but Izetbegovic's suggestion comes amid fresh tensions between Belgrade and Sarajevo.
Last week Swiss police arrested Naser Oric, Bosnian Muslims wartime commander of Srebrenica. Oric was detained because of an Interpol warrant issued by Serbia, which claims he killed Serb civilians during the 1990s war.
At the same time, United Kingdom has launched an initiative to proclaim United Nations Memory Day, dedicated to the victims of Srebrenica massacre. Serbian officials including Prime Minister Aleksandar Vucic have expressed their dissatisfaction over the fact that London did not consult Belgrade considering its initiative.
President Nikolic was supposed to come to Sarajevo in his first visit since he was elected in 2012. Nikolic ought to meet members of the Bosnian Presidency.
The Presidency of Bosnia and Herzegovina consists of three members: one Bosniak and one Croat elected from the Federation and one Serb elected from the Republic of Srpska. The incumbent Presidency head is Mladen Ivanic, a Serb.
Update
According to media reports from BiH, President Nikolic has officially postponed his visit to BiH.
Serb member and Chairman of BiH Presidency, Mladen Ivanic, commenting on the issue today in Banja Luka said that there is no need for a postponement.
"I believe that this is not good; it brings us many steps back and can create a bad atmosphere. There is no one person who can be a reason for the deterioration of relations between the two countries", Ivanic said to reporters, adding that all open questions between the two countries can be solved through dialog, which is the key for issues like this one.