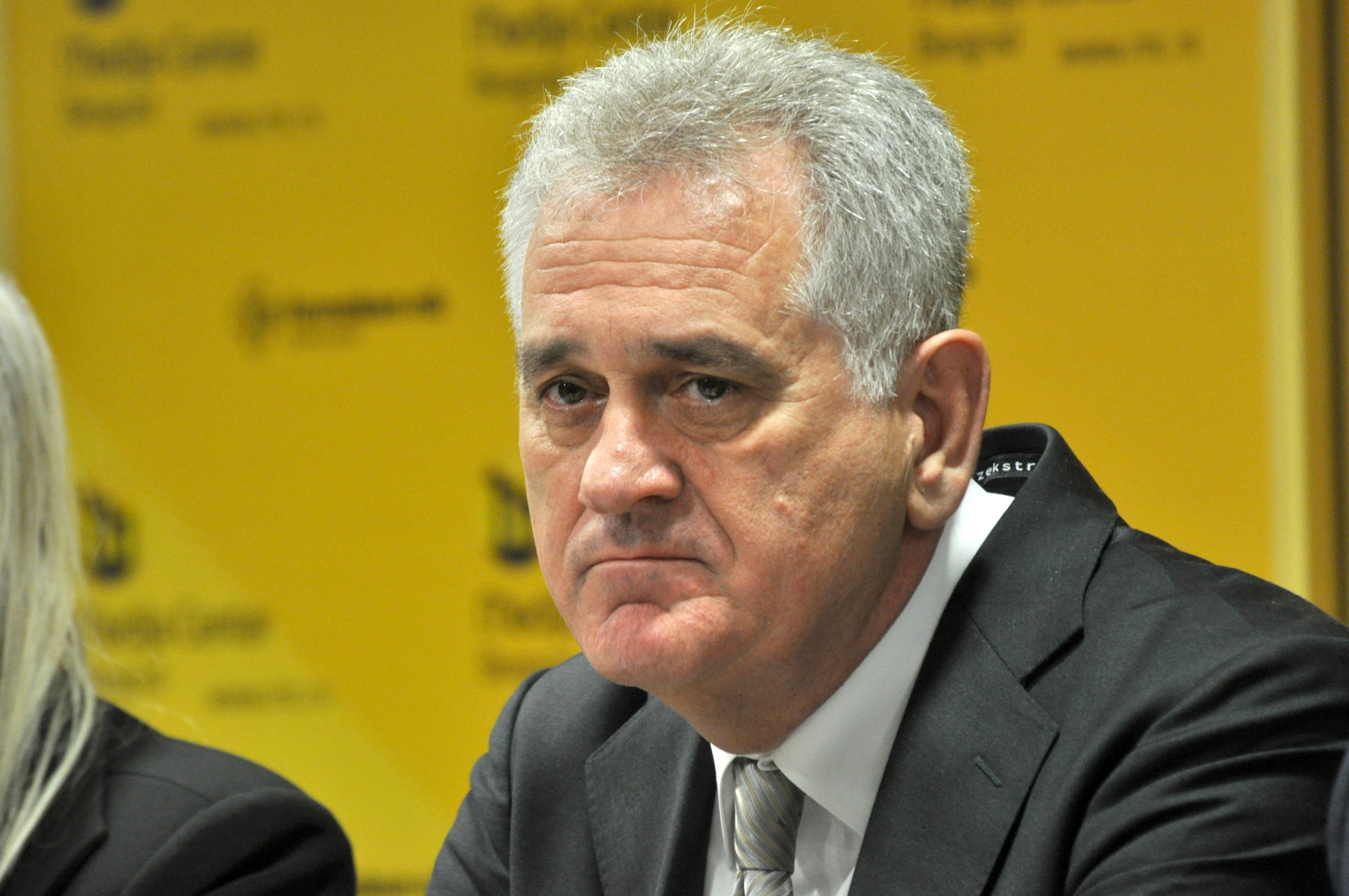 Belgrade, December 21, 2015/Independent Balkan News Agency
By Milos Mitrovic
The anti-European positions of the Serbian President Tomislav Nikolic have been directly supported by Russia which has found a partner in Nikolic to obstruct the country's accession to European Union, diplomatic sources close to Serbian government told Danas daily. According to these sources, "Euro-skepticism and frustration" in President's statements after first chapters in EU-Serbia negotiations have been opened "represent the attempts to block and diminish the pro-European course of the government".
"It is certain that President Nikolic receives support from Russia for his Euro-skeptical appearances and promotions which means that he is guided by the interests of that country (Russia) rather than the interests of his own country. At the same time Tomislav Nikolic has not been engaged in accession process for one single moment, nor he has any credits for opening of the chapters. After realizing that he has lost control over the process, he became completely opposed to the position of the government which is directed to the European integration", Danas quotes its interlocutors. Nikolic directly advocates the interests of Russia, both in Serbia and in the region, they added. Nikolic's appeal to Serbian Orthodox Church to acknowledge its position considering Chapter 35 – which refers to normalization of the relations between Belgrade and Pristina – is also, according to sources, in line with Russia.
On the other hand, EU accession process which is "the position of the Prime Minister Aleksandar Vucic has not been changed". "The government is controlling all important processes within the society, such as refugees crisis, normalization of relations with Kosovo, European integrations… while Nikolic is not interfering".
Earlier, president Nikolic told Politika daily that there was no conflict between him and premier Vucic. In his words, such an image is intended to be created by those who want to defeat Vucic or tear up his Serbian Progressive Party.