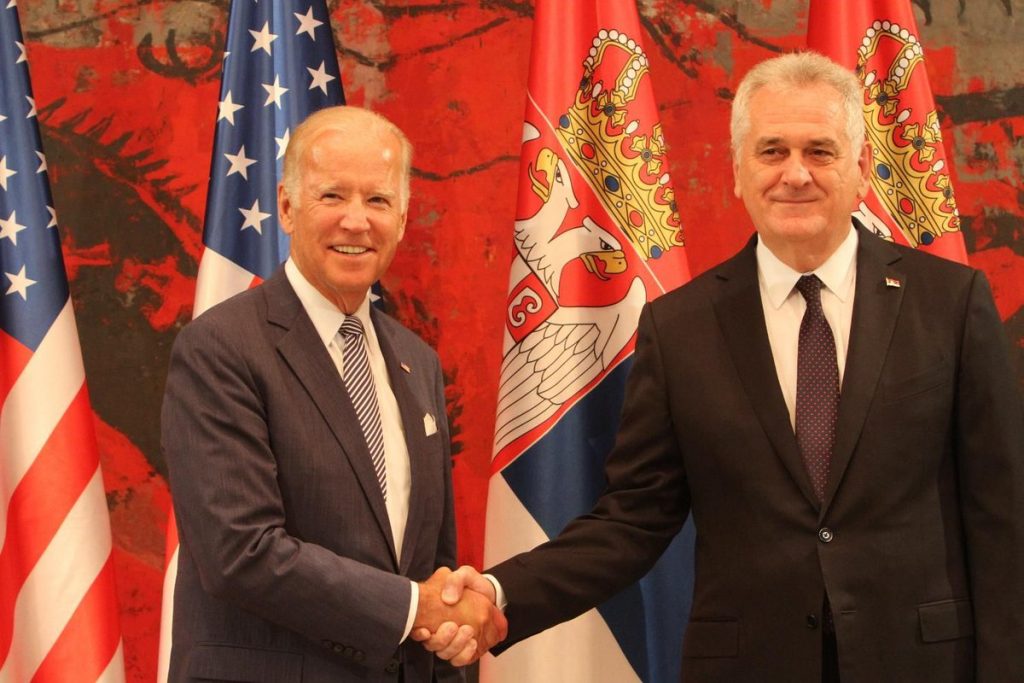 Belgrade, September 7, 2016/Independent Balkan News Agency
By Milos Mitrovic
Serbian president Tomislav Nikolic says that he does not think about presidential elections and that "there is still a lot of time", referring to his current term.
However, Nikolic was elected in April 2014 and the time for a new election is approaching.
For a long time media have been speculating on allegedly tense relations between Nikolic and prime minister Aleksandar Vucic. At the time when Nikolic was elected Vucic took presidency over his Serbian Progressive Party (SNS) and subsequently, as a premier, becoming the most powerful politician in the country. According to analysts, Nikolic has no chance for reelection without Vucic's endorsement.
Today reporters asked Nikolic "what would be the basis of his presidential campaign" and whether he expects SNS's support. But the president answered by posing a counter-question: "Who has told you that I even think about presidential elections?"
Nikolic is often regarded as the "Russian man" in Serbia and Vucic as rather pro-western. But it seems that Vucic still balances between Russia and West in terms of foreign policy.
After April general election, the first foreign statesman he visited was Vladimir Putin, in Kremlin.
Last month Vucic hosted U.S. vice-president Joe Biden in Belgrade; on September 21 Vucic will take part in New York panel of the Clinton Global Initiative, together with former American leader Bill Clinton.
But in October Russian prime minister Dmitry Medvedev will be in Belgrade.
"I don't think about them (presidential elections).  We have a lot of time in this term, seven more months", Tomislav Nikolic said today.
After the question whether he thinks on voting was repeated, he answered in English: "Not yet".
But he added that he would made decision on his bid after "discussing with someone if the time for elections has come". Nikolic justified his approach with constitutional paragraphs.
Photo: Tomislav Nikolic and Joe Biden in Belgrade on August 16