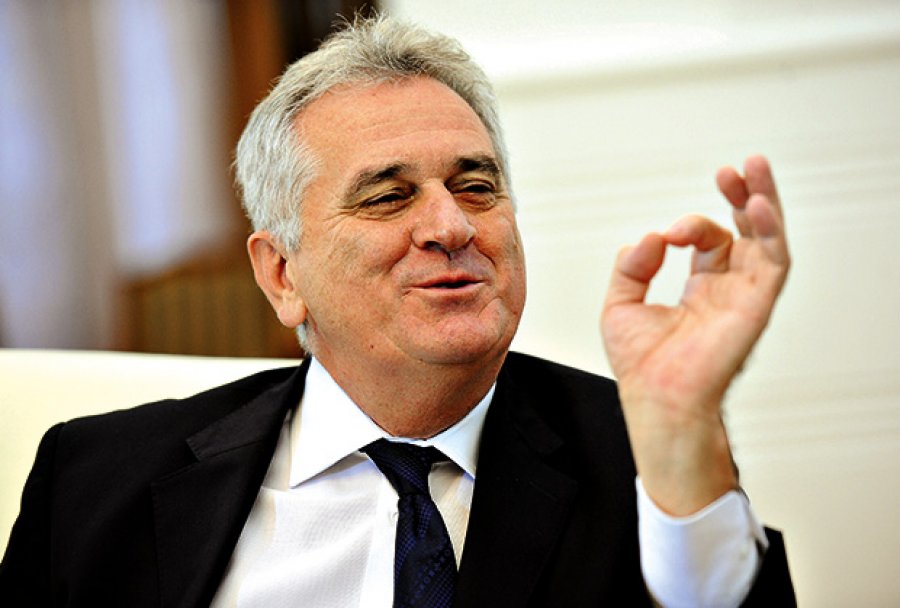 Serbian president Tomislav Nikolic announced that he would invite United States president-elect Donald Trump to visit Serbia. Nikolic told journalists today that Trump's triumph in American elections would "largely change the visage of the world". He expects that Serbia "will be treated equally with other countries in the region" after the transition of power in Washington.
Nikolic explained that Serbian ambassador in US would formally invite Trump to visit Serbia; invitation would be sent in the "coming months". However, he added: "Trump has his priorities and I am certain that he would come after I invite him. Trump would probably first visit the strategic partners (of America). Our turn will come too", Nikolic concluded.
"At this time invitations for visits are courtesy and he (Trump) would probably receive invitations from 100 countries", Serbian president said. Nikolic expressed hope that Trump would materialize part of his campaign rhetoric in order to "change the world which is under US influence".
"Trump will accept the invitation (to visit Serbia) because he is aware of mistakes of his predecessors considering Sebia", he underlined.  The unhidden joy in many countries and the way that world media have reported Trumps' victory "illustrate the awareness of all peoples that this event would largely change the visage of the world", Nikolic said.
"The policy which new American president has announce would in all probability be diverted from maintaining domination in international relations to strengthening domestic economy, fight against corruption and creating new jobs", according to Nikolic.
In his words, "turning to national" trend has started with Brexit and "is spreading throughout Europe with unstoppable speed". "After this change I expect that we would be treated equally with other countries in the region. I also hope that, after many decades, we would have an opportunity to conduct the policy of peace and cooperation in accordance with our legitimate interests", Nikolic stressed