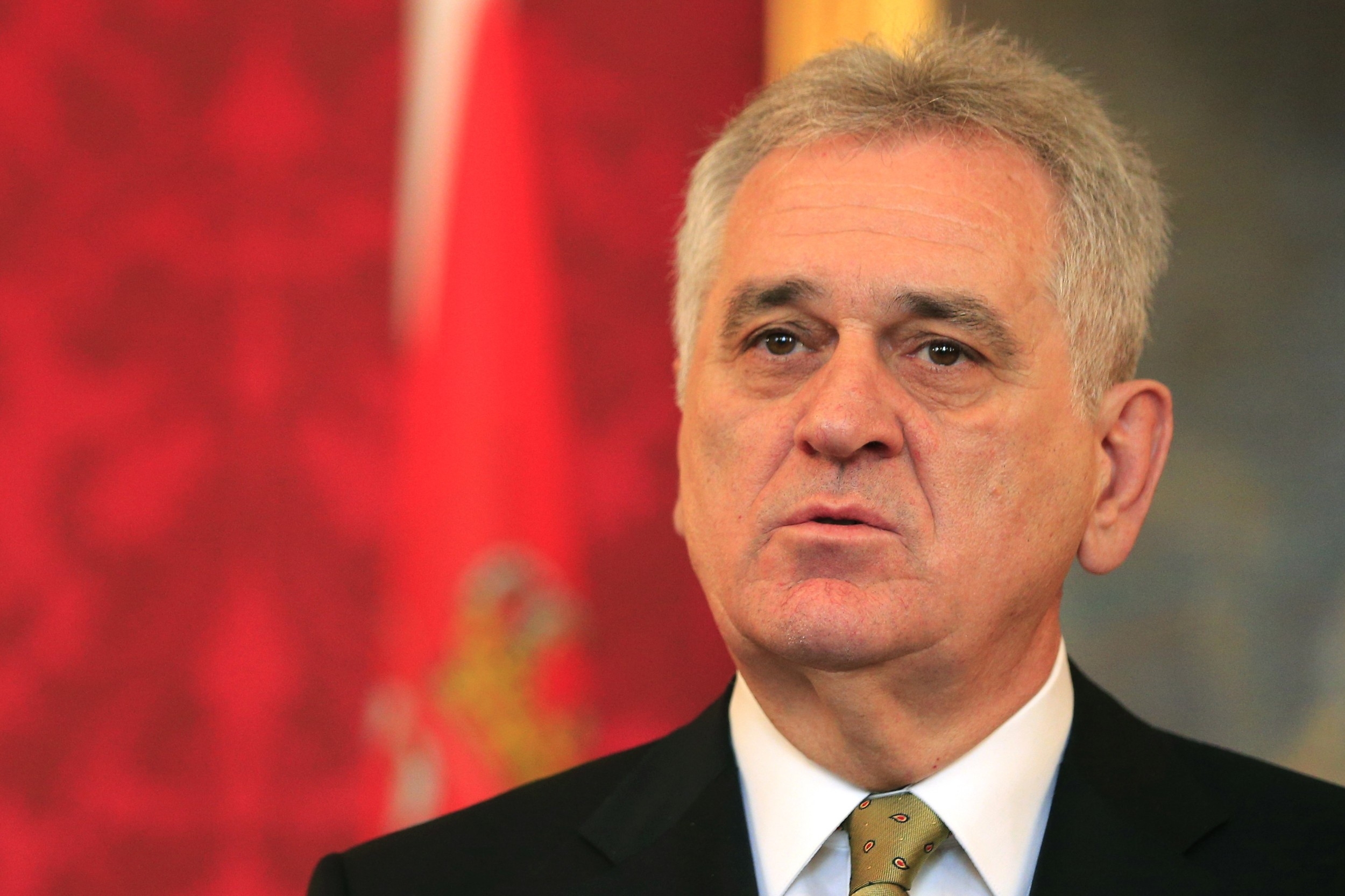 When his term expires on May 30, current Serbian president Tomislav Nikolic will get a new position as head of the National council for cooperation with Russia and China; this council is yet to be established.
According to Vecernje novosti daily, the Serbian government will make a decision in that regard in next two weeks. In mid June, Nikolic is supposed to travel to Moscow where Russia's president Vladimir Putin will give him a medal. Nikolic's five-year term was marked with his close relations with the Russian Federation.
According to Blic daily, top Nikolic aides would also get new posts after he leaves the presidency. Radoslav Pavlovic, president's cultural advisor, will allegedly be appointed head of Serbian cultural center in Paris. Ivan Mrkic, Nikolic's foreign political assistant, will, according to Blic, become the new ambassador in France.
This appointments are regarded as Nikolic's "deal" with prime minister Aleksandar Vucic, who won the presidential elections on April 2.
Earlier this year Nikolic revealed that he plans to submit his request for retiring on May 31. Nikolic explained this would not mean his farewell from politics.
In February Nikolic shocked Vucic after announcing that he would run for a second term despite ruling Serbian Progressive Party's decision to nominate the current premier. However, the incumbent president gave up within days, claiming he has made a deal with Vucic "in the interest of stability".
"I have fulfilled all preconditions for retirement, but I'm still on my current position. I will submit my request (for retirement) as early as May 31, immediately after my term expires. I am 65 years old, I have been working my whole life – for 45 years – except when I was in the army", Nikolic said.