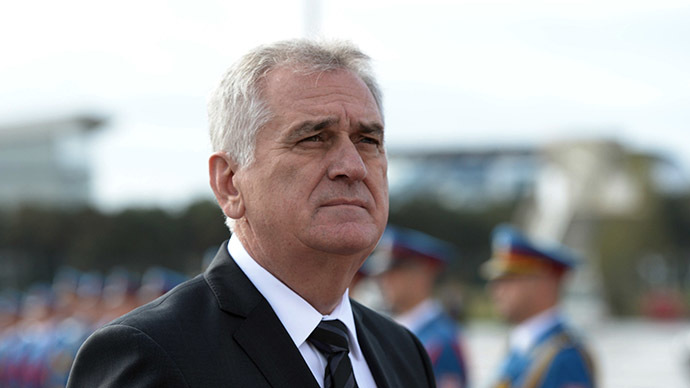 Serbia's policy towards Belarus will not change when Aleksandar Vucic takes office, Serbia's outgoing President Tomislav Nikolic has told the BelTA agency.
"There will be no new ideology. I have been working together with Aleksandar Vucic for the past 25 years, and our ideas are the same," Nikolic said.
He said that Serbia's policy towards Belarus will remain unchanged – in this way reiterating his statement made several days earlier after his meeting with President Alexander Lukashenko.
"We will be bolstering our bilateral economic relations. There are no obstacles to the dynamic growth of our cooperation. Serbia views the relations with both the West and the East as equally important. For now, the country finds more understanding and friendship in the East," Nikolic said.
Nikolic was last week in Minsk where Lukashenko presented him with the Order of Friendship of Nations – a Belarus state decoration./IBNA
Source: B92