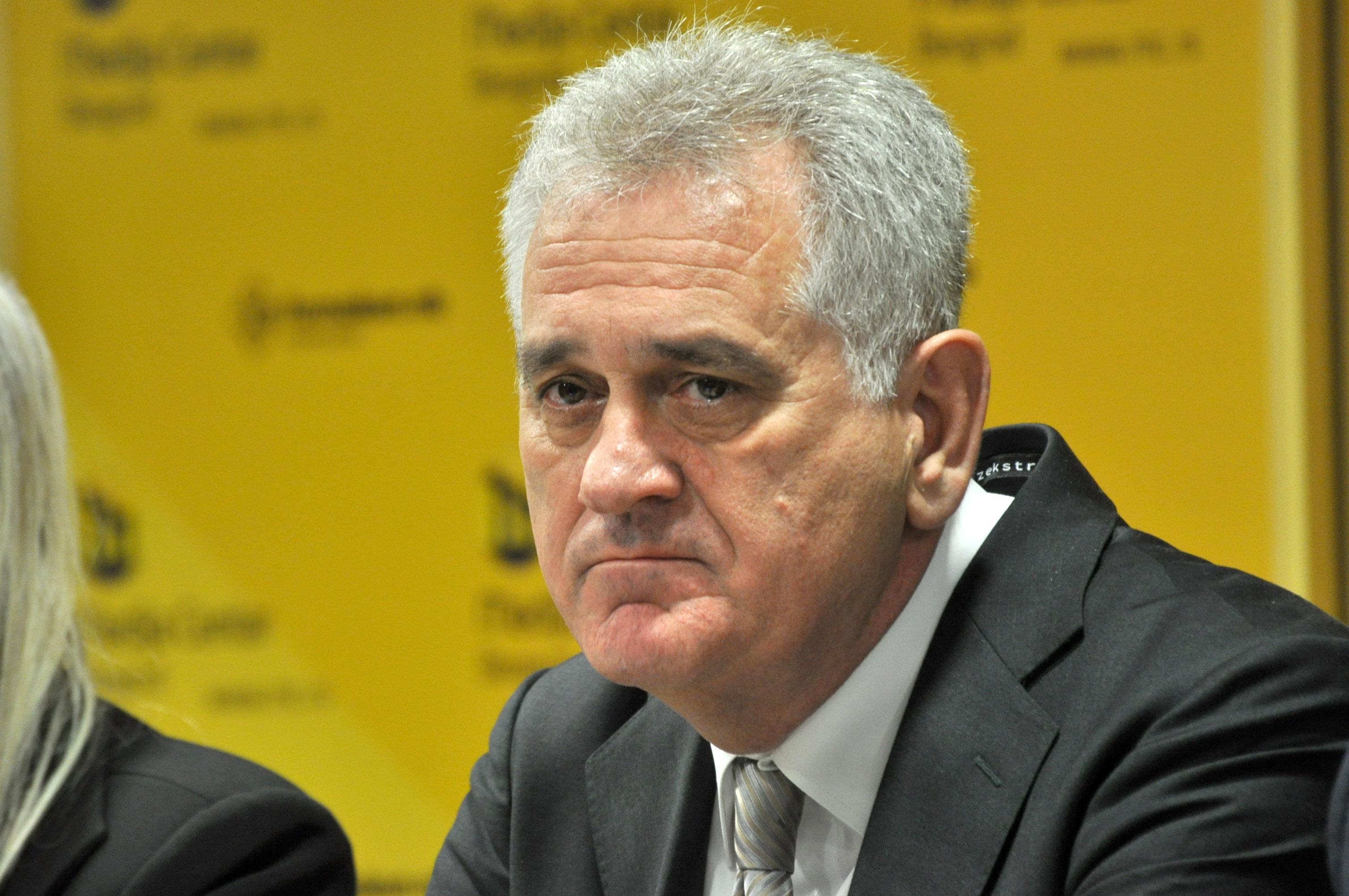 Belgrade, April 30, 2015/ Independent Balkan News Agency
By Milos Mitrovic
Serbian President TomislavNikolic said he is not "optimist" after his meeting German Foreign Minister Frank-Walter Steinmeier Tuesday. Nikolic and Steinmeier discussed the process of normalisation of the relations between Belgrade and Pristina and Serbia-EU accession negotiations.
In the interview for the Serbian newspaper Vecernje novosti, Nikolic expressed his "particular dissatisfaction" over Berlin's insistence that Community of Serb municipalities in Kosovo should be regulated in accordance with the "laws of Kosovo", which does not stipulate any autonomy for Serbs.
President's comments came as a contrast a day after Prime Minister Aleksandar Vucic, who also met Steinmeier, stated that "Serbian-German relations are now the best possible in modern history".
Berlin would support the opening of the first chapters in accession talks between Serbia and EU, Steinmeier said at the media conference with Vucicon Tuesday. But Nikolic said in the interview that he did not "hear" from German FM that chapters will be opened until the end of this year.
"I cannot say that Mr. Steinmeier has clearly said that negotiating chapters will be opened by the end of the year. But, truly, he said that he thinks conditions for this would be met this year", President explained adding he was not an optimist in that sense.
When asked what precisely Berlin demands from Belgrade considering Kosovo and Metohija, Nikolic said – "full implementation of the Brussels Agreement".
In the interview, President emphasised he has stressed in the discussion with German minister that Brussels Agreement also stipulates forming the Community of Serb municipalities, a process "which should not be put in connection with Pristina's legislation, nor in accordance with Serbian".
"But why should we rebuff Serbian legislation and abide exclusively with Pristina's laws?" – Nikolic said suggesting that Pristina should change "some laws" taking into account the negotiations with Belgrade.