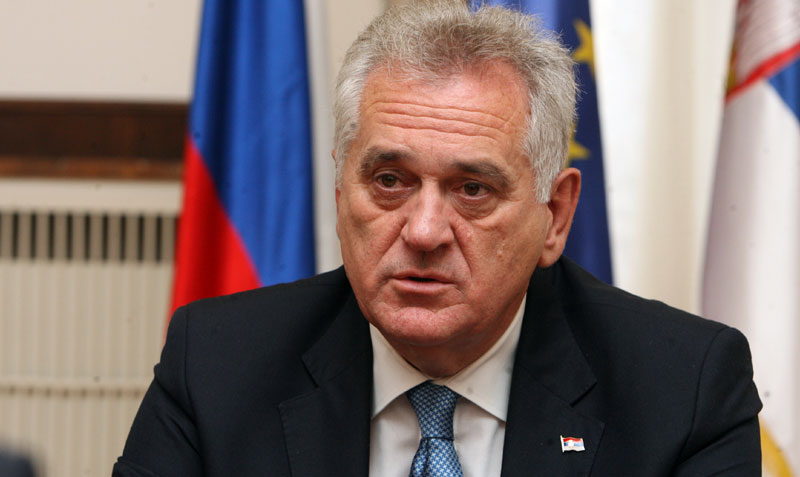 Belgrade, December 25, 2015/Independent Balkan News Agency
By Milos Mitrovic
Milo Djukanovic, Prime Minister of Montenegro, said he was wonder-stricken due to the statement by Serbian President Tomislav Nikolic calling it "new line from Belgrade". In the interview for Sputnik, Russian news agency, Nikolic said that "Montenegro negates its own independence and recommends itself as a state which would accept anything to become a NATO member".
"Unlike Montenegro, Serbia is not a country to play with", Nikolic added. Earlier this month NATO invited Montenegro to become its member state which was followed by negative official reactions from Russia.
Djukanovic was a bit reserved considering Nikolic's statement. "If what media have reported was truth, I cannot avoid wonderment and notice that it (Nikolic's remark) was a new tone from high official position in Belgrade… This is different from what we have in our mutual communication in previous years".
After the government was changed in Serbia in 2012, Belgrade and Podgorica have established good bilateral relations, unlike previous years which have been marked by unease because of 2006 split between Serbia and Montenegro and the decision of the latter to recognize the unilaterally declared independence of Kosovo.
Djukanovic said that he would continue to work on "healing" relations between two neighboring countries, Radio-Television of Montenegro reported. He added that Nikolic's position would not unhinge Montenegro's intention to become member of both NATO and the European Union.
Filip Vujanovic, President of Montenegro, said he was not surprised by his Serbian counterpart's remark and added that Nikolic "changes positions rapidly". Vujanovic also commented Nikolic's statement that he considers Russia as "mother" of Serbia. "I want to say that… Montenegro is my mother, in terms of native country, any other country beyond these boundaries cannot be its substitute".