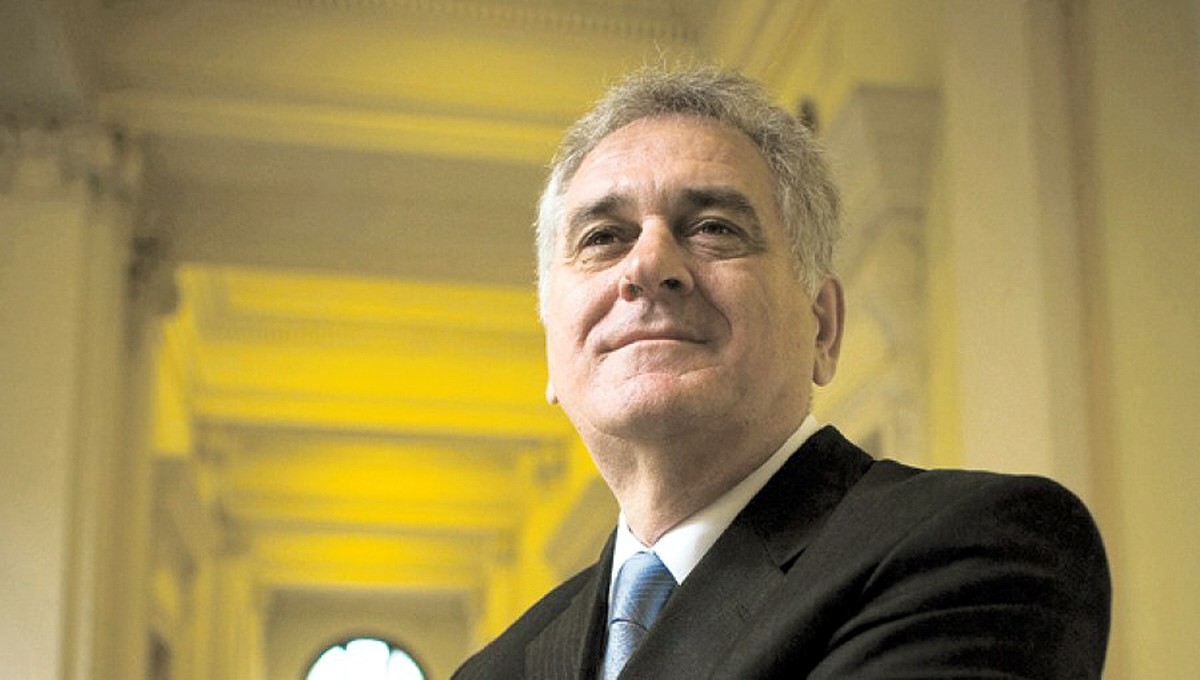 Belgrade, January 6, 2015/ Independent Balkan News Agency
By Milos Mitrovic
Serbian President Tomislav Nikolic says that European Union cannot impose Serbia the precondition to recognize Kosovo in order country to become EU member state.
"My position is clear and it has not been changed – we should be the part of the EU and we should gain the membership proudly. Giving up from Kosovo and Metohija must not be the precondition for the membership", Nikolic said in the interview for TV Happy adding that EU representatives "have whole the time saying that nobody asks it (recognition) from us".
In December Nikolic has shaken the political scene in Serbia claiming that EU would demand from Serbia to recognize Kosovo if it wants to become EU member. Nikolic was insisting that EU enlargement commissioner Johannes Hahn has confirmed him the existence of this precondition. However, PM Aleksandar Vucic, as well as Foreign Minister Ivica Dacic and some other officials, including German ambassador Heinz Wilhelm, have denied Nikolic's claims.
This has sparkled media speculations on rivalry between Nikolic and Vucic.
In the interview, President said that new European Commission has taken "much sharper" stance towards Serbia. "Now they say – 'we don't ask you to recognize the independence', but they request the same thing which German parliament has requested two years ago – 'if you want to become EU member you should sign the contract with Kosovo and define your relations' ".
Nikolic added there's no essential differences between German demand ant that of the EU.
"If Pristina doesn't want to sign this contract, when we will become EU member state? And why they don't want to sign – because we don't want to recognize the independence of Kosovo and Metohija", Nikolic underlined describing the situation as "running around in circles".
Security services coordination
President Nikolic also said that checking the stuff of the Bureau for the security services coordination would be "among the first tasks in 2015". "The Bureau does work, but the fact is that Aleksandar Vucic has taken a larger amount of the responsibilities after he became Prime Minister when compared to his previous posts of Deputy PM and Defense Minister".
According to Nikolic, there are deficiencies considering the decision making on legality of eavesdropping and tracking "which should be tackled by the highest court".
President to be elected by the Parliament
Nikolic says that he proposes the head of state to be elected by the Parliament rather than directly adding that he has accepted the current system in a compromise with once ruling Democratic Party. "Tadic's (Boris, former President) position was that the president should be elect directly. I have opted for the elections in the Parliament… However, he said he would not support the adopting of the Constitution (in 2006) if it does not stipulate the direct elections. I told him I was not afraid of direct elections, because I was convinced I would defeat him".
Nikolic became President in 2012, defeating incumbent Tadic.