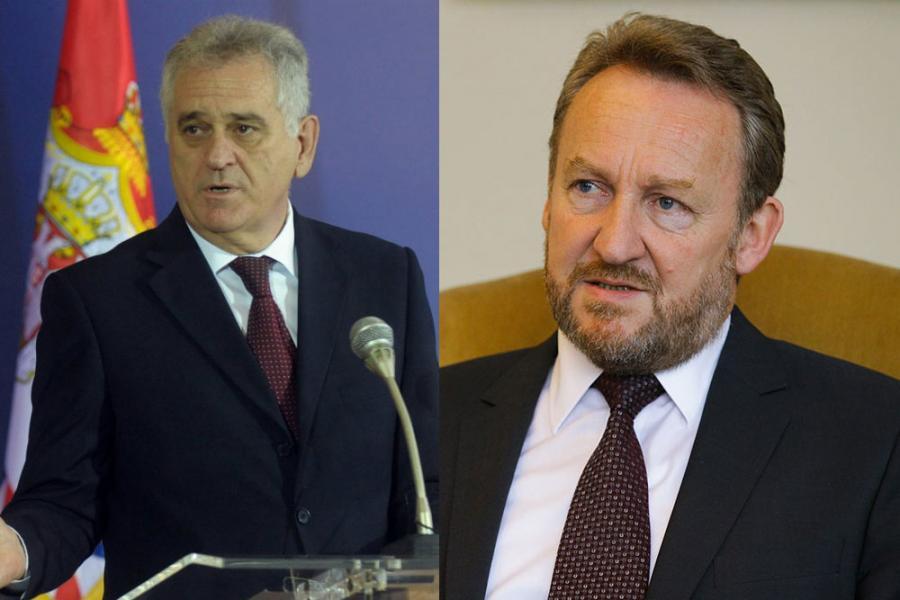 Belgrade, September 27, 2016/Independent Balkan News Agency
By Milos Mitrovic
Bakir Izetbegovic, the chairman of the Bosnian presidency, "owes an explanation" to the public over his statement in which he likened the president of the Republic of Srpska (RS) Milorad Dodik to Muammar Gaddafi, Serbian president Tomislav Nikolic said in the interview to "Vecernje novosti" daily.
Izetbegovic made the comparison on the eve of the referendum in RS, held on Sunday. "I think everything will depend heavily on the reaction of the international community. We have seen how Saddam Hussein, Qaddafi, and Milošević violate laws and how all of that ended", Izetbegovic said according to Croatian "Vecernji list".
The citizens of RS, a Bosnian entity, have voted in favor January 9 to be celebrated as the Day of the Republic of Srpska. However, Bosnian Constitutional Court proclaimed referendum unconstitutional and West condemned voting. Russia has hailed the fact that the referendum was held in peaceful manner. Dodik has met Russian president Vladimir Putin in Kremlin shortly before the voting.
According to president Nikolic, Izetbegovic should explain if he "foresees that Milorad Dodik would be tortured, humiliated and killed after the military intervention". Nikolic clearly alluded to Gaddafi's 2011 killing.
"Who will do that, in his opinion", Nikolic went on alluding to Izetbegovic's "prophecy". "The citizens of Libya have been turned against Gaddafi. What should happen in order the citizens of RS to do the same to their president who has been legitimately elected? Dodik has used the democratic principle for realizing his ideas, but which tool would Izetbegovic use to materialize his idea on assassination of an president?", Nikolic underlined in the interview.