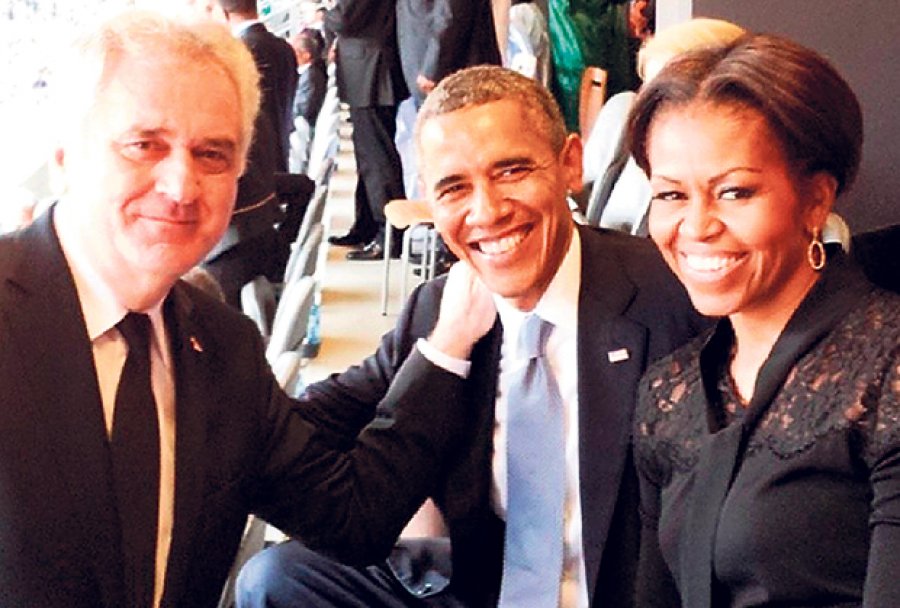 Belgrade, March 5, 2015/ Independent Balkan News Agency
By Milos Mitrovic – Belgrade
United States President Barack Obama has been invited to visit Serbia; however, it is not clear yet whether he will come, Serbian President Tomislav Nikolic said in the interview for Radio-Television of Serbia (RTS). Nikolic added that the visit may be canceled due to "changed circumstances".
During his recent visit to Washington, Serbian Foreign Minister Ivica Dacic told his American counterpart John Kerry that he cannot remember who was the last U.S. President who has visited Belgrade. "I think it was Ford (Gerald)", Dacic said.
According to Nikolic, Serbia enjoys "extraordinary" position in the world. "Nobody can openly say to our small country and big nation what should be done". At the same time "nobody in Serbia finds that both Russian and American influences are problematic", President Nikolic said.
Considering Ukraine crisis which is the test for Serbian foreign policy, Nikolic said he hopes it would not be long adding that current development is positive.
"The chairmanship over OSCE is a good occasion for Serbia to be remembered as a country which has presided at a time when a big European crisis was resolved", Nikolic underlined. Serbia started its annual OSCE chairmanship in January.
He reiterated that Serbian government is anonymous regarding the decision not to impose any sanctions against Russia. If Serbia had imposed an embargo, it would not have made life in Russia more difficult for a yota, President stressed.
On the other hand, sanctions would harm Serbia, Nikolic added, admitting  that Serbia is obliged to gradually harmonise its positions with EU's foreign policy.
"We are entering (EU) aware that we will have to adopt common foreign policy. They will put us on a very difficult test which is to follow common foreign policy".
In 2014 Serbian officials repeatedly said that Belgrade respects Ukraine's territorial integrity, including Crimea annexed by Russia. At the same time Serbia did not join EU sanctions against Russia.
Photo: Tomislav Nikolic with Barack and Michelle Obama in New York 2014