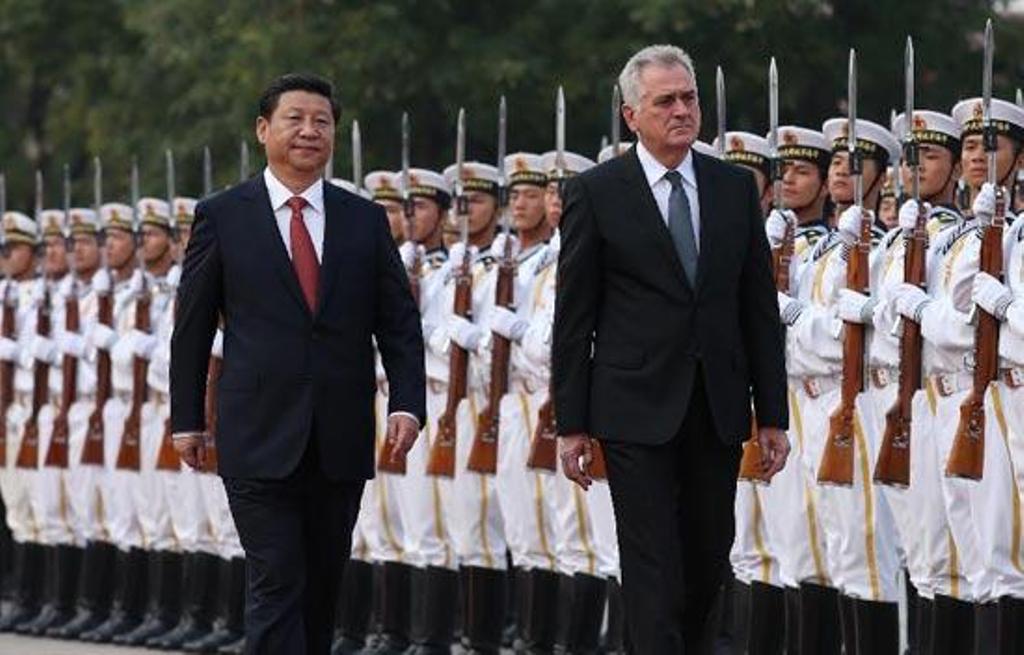 Serbian president Tomislav Nikolic has arrived today on an official visit to People's Republic of China. He visited the Shandong province and cities Qingdao and Jinan. Tomorrow he will meet Chinese president Xi Jinping.
In Qingdao Nikolic spoke with the representatives of the Chinese company CNTC. They discussed the plan on opening Sino-Serbian cultural village in the province, Nikolic's media secretariat stated in its press release. The village will also have a football academy where Serbian and Chinese coaches will train children. The project was arranged during Xi's visit to Serbia in 2016.
Nikolic invited Chinese companies to invest in Serbian economy, adding that the business ambient in Serbia has significantly improved in the last five years – since he became president in 2012. Investing in Serbian industry guarantees the profit to all who may find the common interest, Nikolic said.
The president added that Serbia is now recognizable as "an oasis of stability" in the Western Balkans. He reiterated that this was the success of the government that leads Serbia in recent couple of years. In his words, that "success" will continue.
Talking to local provincial and Communist Party of China officials, Nikolic said that the amount of the economic cooperation between Serbia and the province of Shandong has increased by 29 percent since Xi's visit to Serbia.
Tomorrow Nikolic and Xi will discuss joint Sino-Serbian projects; he would also meet with representatives of the IT company Huawei./IBNA