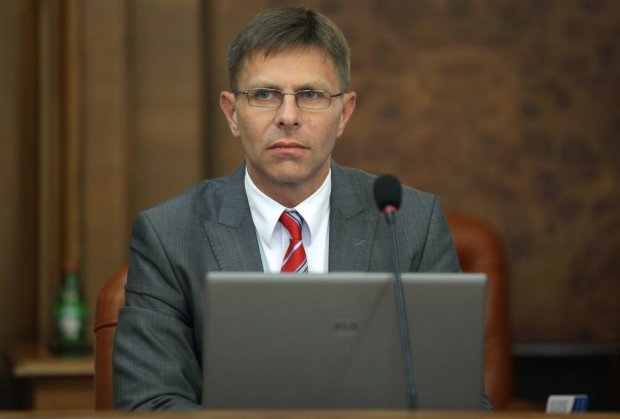 Belgrade, July 29, 2015/ Independent Balkan News Agency
By Milos Mitrovic
Despite the efforts and actions that have been taken, Serbia cannot resolve the illegal immigrants problem on its own; the entire region is facing immigrants flow, State Secretary in Serbian Interior Ministry Aleksandar Nikolic said. In the interview for Danas newspapers, Nikolic stressed it would be necessary to define measures in order to achieve more efficient cooperation in regional and international levels.
"International Organization for Migration is actively engaged. Serbia is current OSCE chairman and their assistance is welcome, especially with the experts. At the same time, illegal immigrants problem is, certainly, an issue for the European Union and its involvement is vital", Nikolic underlined.
Considering the fence which Budapest is installing on the border with Serbia to "protect Hungary and Europe" – as Prime Minister Viktor Orban said – Nikolic commented that Hungary "is a country with the least asylum seekers and migrants". The majority of those naturalised by Hungary were ethnic Hungarians from the neighboring countries, he added. "I can understand that Hungarian government is concerned over the significant refugees flow… but the problem cannot be resolved by erecting walls nor by ignoring illegal migrations. The wall between us will not stop the wave of immigrants, it will rather redirect them to Bosnia-Herzegovina and Croatia", Nikolic said.
When asked whether Serbia could face terrorism threat in the context of immigrant crisis, he said that Serbia is exposed to possible terror attacks "to a certain degree". However, Serbia could rather become a basis for terrorist than the "real" target, the Interior Ministry official concluded.
Hungarian police stated that 1,674 new illegal migrants have been found in the country on Tuesday, the highest figure in the last 30 days. At the same time, one Serbian citizen is accused of smuggling migrants, Tanjug news agency reports. Police in Csongrád, a town in the south Hungary, said that an unnamed Serbian was driving a vehicle with 13 illegal migrants. In total, 1,524 migrants have been found in Csongrád on Tuesday, including 260 children. Most of them are from Afghanistan; they have passed the border with Serbia, still not covered by the fence.