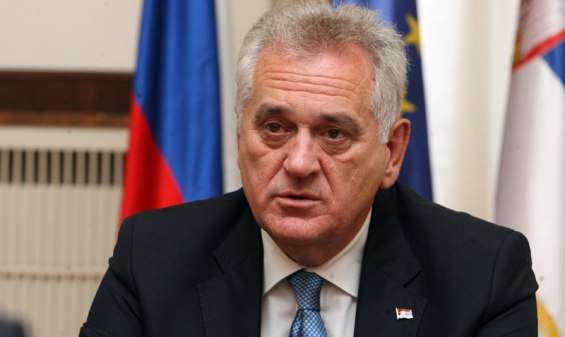 Serbian president Tomislav Nikolic declared that he would not run for second term in the upcoming elections. Nikolic said that after meeting with prime minister Aleksandar Vucic.
Thus, Nikolic put an end on both speculations initiated by himself about his nomination and unease within ruling Serbian Progressive Party (SNS) which decided to nominate Vucic, despite incumbent president's repeatedly expressed intention to rerun. Nikolic and Vucic founded SNS in 2008.
"We have agreed to continue to lead the country together. We will discuss about the positions after we win the elections… Aleksandar will be a candidate for president", Nikolic said.
Last week Nikolic said that he and Vucic have been discussing two scenarios: first, in which Nikolic reruns with the support of SNS and Vucic, and second – Vucic runs and transfers his party leader's and prime minister's positions to Nikolic.
However, it is clear that Vucic has rebuffed both options. Earlier today Vucic said that he respects Nikolic "very much" adding, nonetheless, that "politics is not trade". "I'm not trader", Vucic said./ΙΒΝΑ