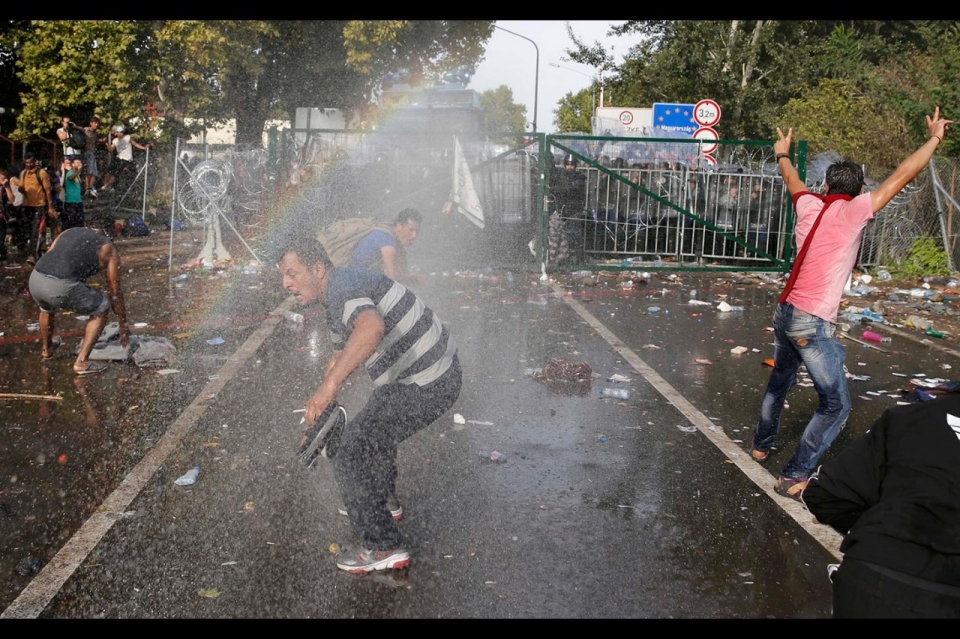 Belgrade, September 18, 2015/ Independent Balkan News Agency
By Milos Mitrovic
The responsibility for resolving the refugees crisis lies mostly on European Union's founders which, however, throw the ball in Serbia's court, President Tomislav Nikolic said today. Such approach is not moral nor natural and will not be sustainable because the situation is getting out of control, Nikolic added.
"If somebody in Europe seriously thinks about security and safety, but also about the survival of the continent, the time has come for them to say what will happen and to call all EU member states to implemet it", Nikolic was quoted as saying by Tanjug.
Otherwise, in Serbian President's words, "a paradox" may appear – so far neighbouring countries have been throwing tear gas on migrants in our territory, "but if they start to wound them it may provoke deterioration of the relations with this countries".
"Regardless the fact that they (migrants) are not our citizens, they are on our territory", Nikolic told journalists.
"It's obvious that probably encouraged selfishness has appeared among some EU members", the President said. According to him, the "Serbian people is not selfish and it will withstand as long as possible".
In the meantime, at least 30 buses with refugees have arrived to the border between Serbia and Croatia this morning. Since Hungary has sealed its frontier with Serbia on September 15, some 15,000 people has entered Croatia through the so-called green line, avoiding official border crossing and registration.
Hungary and Croatia have closed seven border crossings with Serbia. Currently, only Batrovci, on the border with Croatia remains open. The last group of migrants have been directed by Croatian authorities to asylum center in Beli Manastir, near the frontier with Hungary.