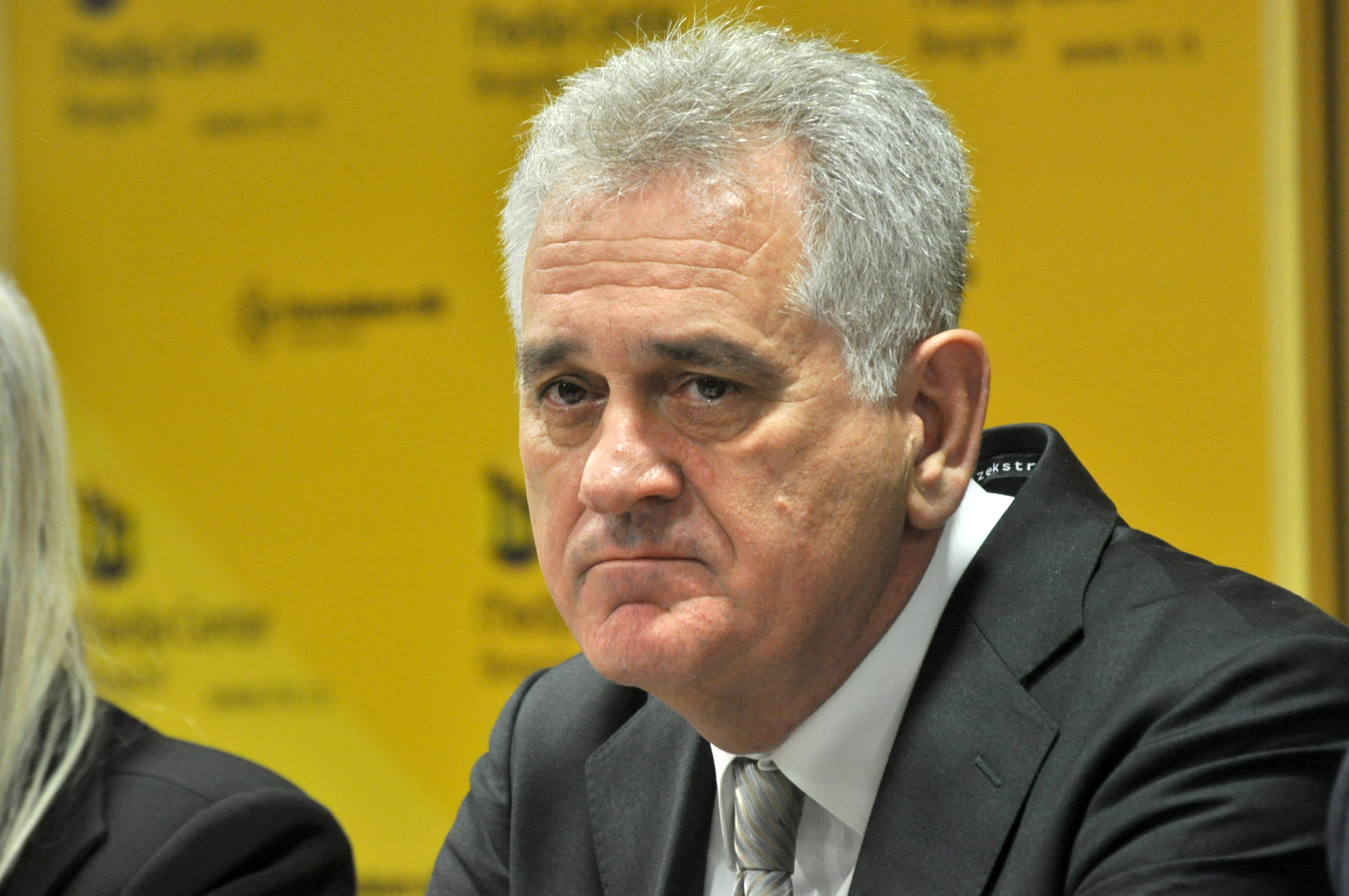 Belgrade, March 5, 2015/ Independent Balkan News Agency
By Milos Mitrovic – Belgrade
If the presidential elections in Serbia were held tomorrow, incumbent Tomislav Nikolic would win a landslide victory. Some 28 percents of the voters would support Nikolic, a poll organised by Medijum Galup agency showed.
Current Foreign Minister Ivica Dacic would be at second position with 10 percents while Prime Minister Aleksandar Vucic would gain only 5,3 percents. However, Medijum Galup explains that Vucic was not suggested as a candidate; his name appeared as a result of "nominations" by the respondents. The polls organised in December 2014 and January has showed that Vucic is the most popular politician in Serbia.
The agency stated that middle and low classes support Nikolic above the average; approximately 47 percent of the respondents said they were "very satisfied" or "mostly satisfied" with President's performance.
Some 4,5 percents of the citizens would vote for the former President Boris Tadic and 3,8 percent for Vuk Jeremic, former Foreign Minister and head of United Nations General Assembly. Democratic Party leader Bojan Pajtic would gain only 2,1 percent of the votes, Medijum Galup's poll showed.
Considering the perception of the relationship between President and Prime Minister, the respondents mostly do not believe in media claims on alleged conflict between Nikolic and Vucic. The general impression is that they have a harmonious relationship like "father and son" or "teacher and student".
This good relations create an positive impression among the citizens, Medijum Galup suggests. On the other hand, if there was a perception of conflict, it would affect negatively both Nikolic and Vucic.
The ratings of the political parties have confirmed previous polls results. Vucic's Serbian Progressive Party is leading with 38,3 percent of the popular support. Dacic's Socialist Party of Serbia is in second place and slightly above the edge of the threshold (five percent of the votes in general elections is needed for political party to enter Parliament). The rest of the parties would not gain any seats, including Tadic's Social-democratic Party and ultra-nationalistic Serbian Radical Party.
The poll was conducted from January 24 to 30 with 1.218 respondents in Serbia without Kosovo.