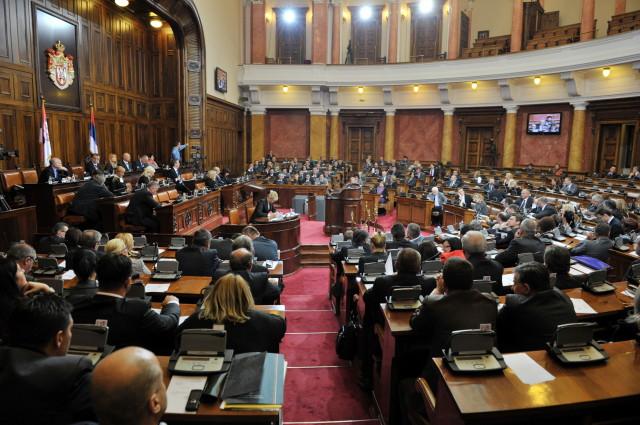 Belgrade, April 21, 2015/ Independent Balkan News Agency
By Milos Mitrovic
Serbian President Tomislav Nikolic will attend the commemoration in Yerevan on Friday, which marks a centenary of the crimes committed against the Armenians during the Ottoman rule in 1915. Nikolic will meet his Armenian counterpart Serzh Sargsyan, Serbian President's press office announced today.
On Monday, opposition MPs of the Serbian Parliament submitted a draft resolution demanding recognition and condemnation of the "genocide committed against Armenian people in Ottoman Empire from 1915 to 1922".
Nova stranka (Nova Party) led by former Serbian Prime Minister Zoran Zivkovic stated that Parliament should "recognize and condemn" the crime taking into account that the centenary since the "genocide" took place would take place on April 24. Opposition group recalled that more than 20 countries have recognized that the massacres against Armenians committed during the Ottoman Turks rule were an act of genocide.
By adopting the submitted resolution Serbia would express its citizens solidarity "with Armenian people in its striving for historical injustice to be rectified and officially declare the mass murder of 1,5 million Armenians as an act of genocide", Nova Party's MP's underlined. According to this group, "intentional and systematic extermination of the Armenian population in Ottoman Empire represents the terrifying scale of the oppression, and one of the worst crimes against humanity ever committed".
"Therefore, it is a moral obligation of all to recognise the genocide and condemn it strongly in order to pay respect to the victims of the horrific plight".
Nova Party has also appealed to other countries and international organisations to do the same and "prevent similar crimes in the future". The group also recommends to Serbian Government to proclaim April 24 as a memory day devoted to Armenian victims.