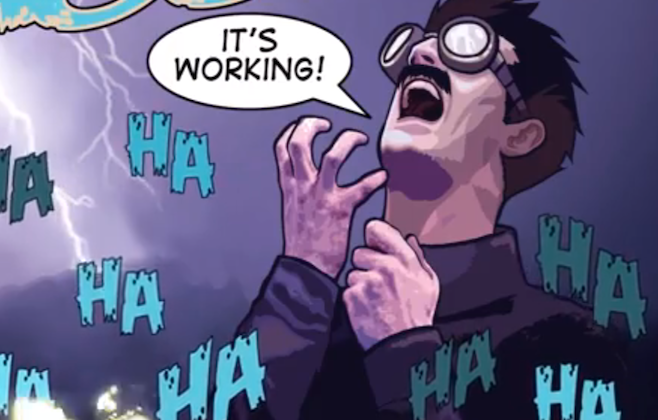 By Milos Mitrovic – Belgrade
The scientists seldom appear in comics, except when they are evil characters who threaten some superhero. The comic in English about Nikola Tesla's life  is an exception; it has been presented at the science festival in Fruska Gora mountain, Serbia, Radio Television of Serbia (RTS) reported.
On Thursday Serbia marked the 158th anniversary of Tesla's birth.
Rave Mehta, the author of "The Inventor: The Story of Tesla" graphic novel, drew a lightning as it has appeared when Tesla was born on July 10 1858 in Smiljan, village in what is now Croatia. Through his saga about inventions, Mehta – an American engineer, author, musician, artist and philanthropist – describes the famous scientist's life which was all but boring. The novel follows the inventor from his origins through his immigration to the United States and his rivalry with Thomas Edison.
"Tesla's story has been fascinating for me. It's incredible that nobody in the United States had drawn it before. His biography has been explored, unlike his life which was more important than everything he had invented", Mehta says. "His life, with all its rises and falls, treasons that he had suffered and public distrust  that he had dispelled by his inventions are an inspiration for all scientists. Some scientists-to-be are now in schools and this comic is dedicated to them", he explains.
Mehta's graphic novel is available to 35 million pupils. Some 30,000 copies have been sold so far – it is best-selling non-SF comic in the United States. Tesla's life is described in six chapters. Currently, there is only an English version. It is highly rated by the web site that assesses the quality of literature and also sells well via amazon.com.