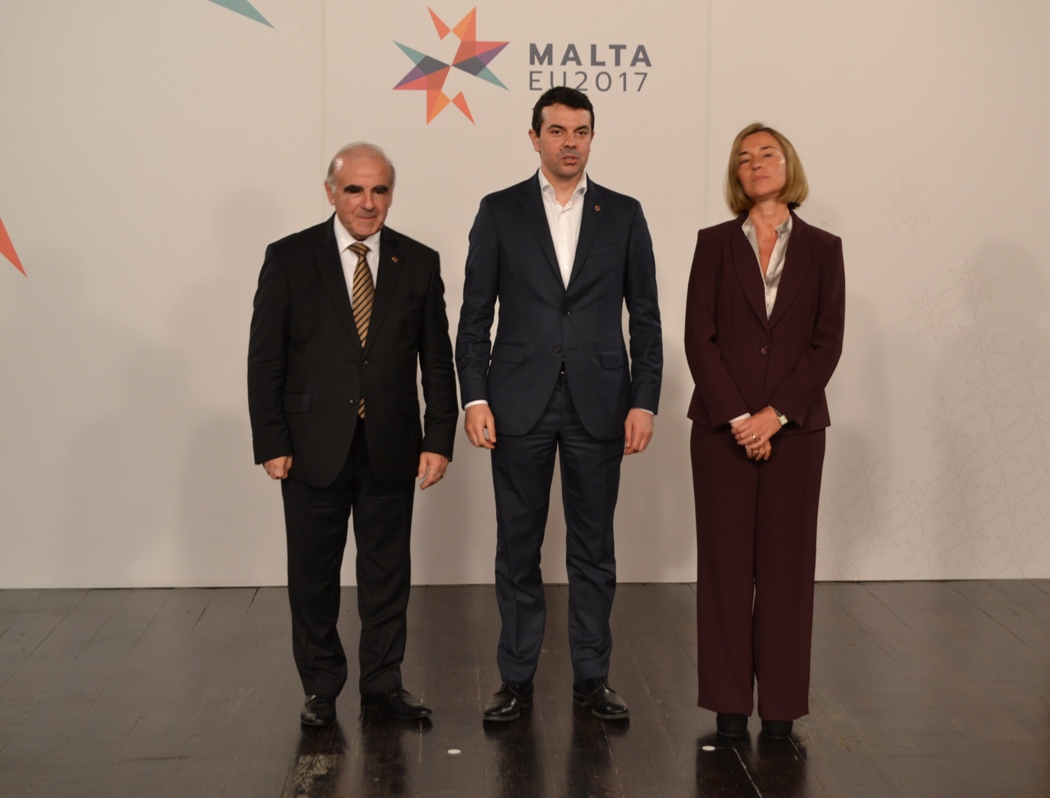 "First we must all condemn the use of violence which is unacceptable. And those who participated in acts of violence must be brought to justice. Secondly, and very importantly, we must all respect legal process because that is the only way to preserve peace and stability in the country which is very important to our citizens" the Foreign Minister of FYROM stressed entering the debate between EU Foreign Ministers on Global Strategy and Security of the EU in which candidate countries participate.
"The only way forward is dialogue, if we want to overcome the political crisis that creates serious risks," he added, stressing that FYROM "is a very important country for the stability of the region, and we have to choose the path of dialogue".
Responding to a journalist's question on how yesterday's episodes close the door to the EU for the country, Mr. Popovic said that "less European integration is not the right answer for FYROM. We must have more integration and more certainty about our European integration if we want to make our region peaceful and finally stabilize FYROM".
On the following day in Skopje he said: "We believe that first of all institutions must be responsible for ensuring peace and security in the country, and that should be our first step; immediately after we must open the dialogue to explore the prospect of how to overcome the current situation without violence but with respect for legality, our Constitution and the laws of the country."
Asked whether a new government will be formed, Mr. Popovic said that "this must be in line with parliamentary rules and procedures. Until recently, Parliament followed legal proceedings. We do not need more unilateral actions."
Responding to an Efimerida ton Syntakton question on whether the government accepts yesterday's election of a parliament president, Mr. Poposki stressed that "the lawful procedure was not followed and Parliament was not in line with the country's legal framework. We do not believe it offered more stability, but the opposite. We must have legitimacy if we want to move forward. In any case what has happened should be condemned in relation to the use of violence, and on the other hand, dialogue is the only way ahead."
Finally, he stressed that "stability must be restored" in accordance with legal procedures, otherwise everyone will begin to take decisions outside the institutions. I think we have very serious disagreements on many issues, but all these issues should be discussed within the legal framework."/IBNA