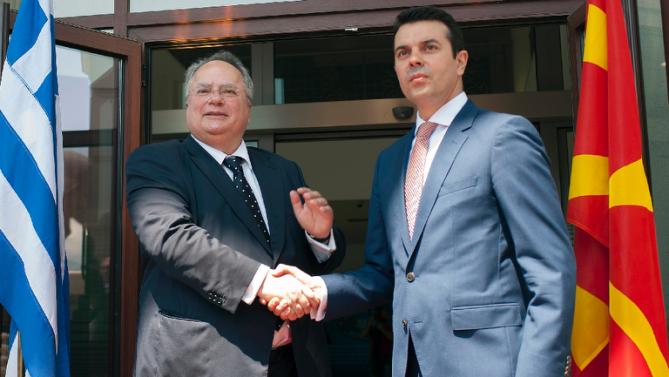 Athens, December 17, 2015/Independent Balkan News Agency
By Spiros Sideris
The Foreign Minister of FYROM Nikola Poposki is paying an official visit to Athens, reciprocating the visit of his Greek homologue Nikos Kotzias in Skopje at the end of last June.
With an enlarged agenda, and not only FYROM's name issue that has been plaguing the relations between the two countries, the two ministers will assess the progress of political consultations in the refugee issue, after the latest events in Idomeni and the raising of the fence on the part of FYROM, which has caused many problems in the management of the refugee flows that want to pass to Northern Europe.
The positive evaluation of the existing political consultations and the joint problems Athens and Skopje are facing is a good opportunity to advance the initiative of Nikos Kotzias, which was launched in January with the agreement on the Confidence Building Measures (CBMs).
Kotzias is expected to reiterate that Athens wants FYROM's accession to the EU and NATO and expressed the readiness of Greece to provide the neighbouring country the relevant expertise.
The two ministers are also expected to reiterate their support for the name resolution process under the auspices of the UN.
Apart from his counterpart, Nikola Poposki will meet with the President of the Republic Prokopis Pavlopoulos, and the Vice President of the Greek Parliament and the Deputy Citizen Protection Minister Nikos Toscas.