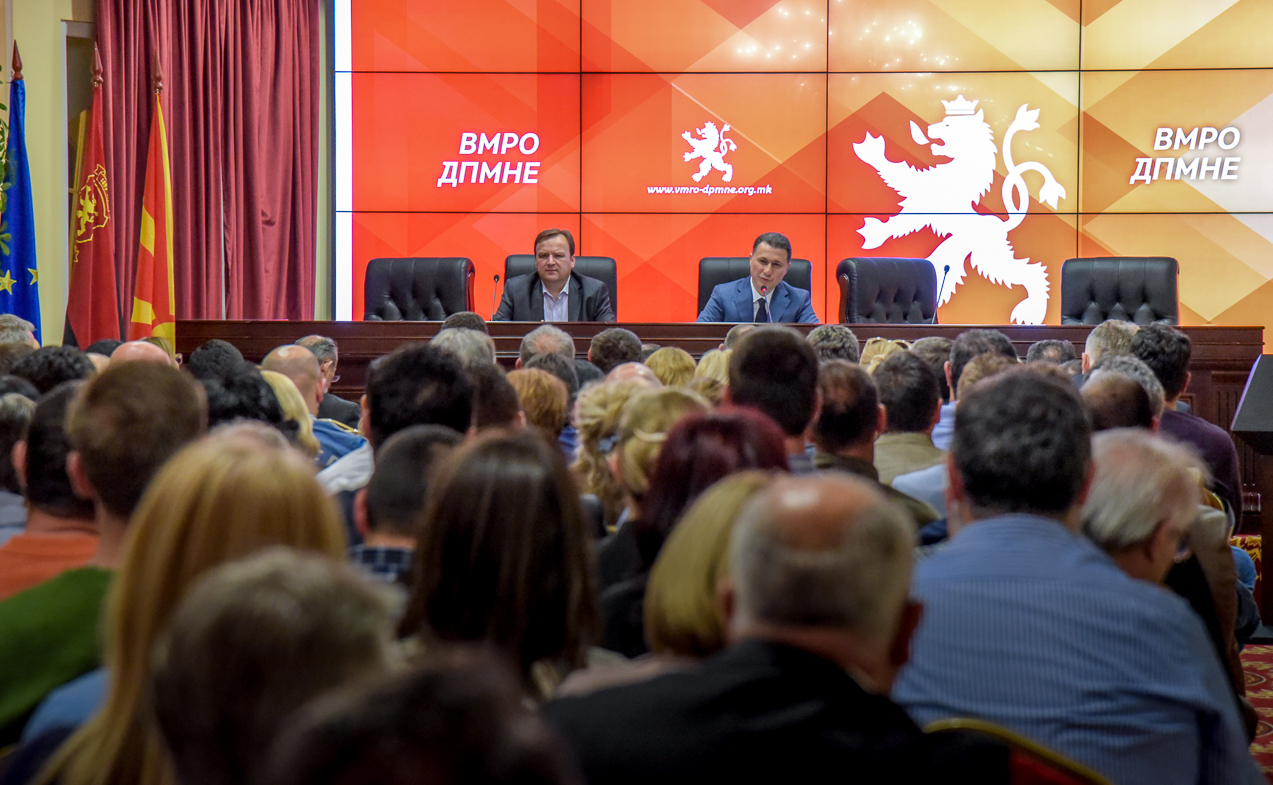 Last night, Nikola Gruevski has resigned from the post of the leader of the largest opposition party in FYROM, VMRO-DPMNE.
Gruevski has announced his irrevocable resignation in front of the party's central committee. Gruevski considered this as a moral act, by assuming responsibility for the loss of the local government elections, although, according to him, these elections were full of irregularities.
In the party's caucus, 100 members have voted in favor of holding an extraordinary congress where the new party leader will be elected.
"The congress will be held on 22 and 23 December in Valandova with the participation of 544 delegates", said the general secretary of VMRO-DPMNE, Hristijan Mickovski.
Nikola Gruevski has served as leader of VMRO-DPMNE since 2013, replacing former chairman Lubco Georgievski. On the race for the party's leader are general secretary Hristijan Mickovski, Ilijan DImovski, Nikola Dimitrov, Antonio Milososki, Filip Petroski and several others. /balkaneu.com/