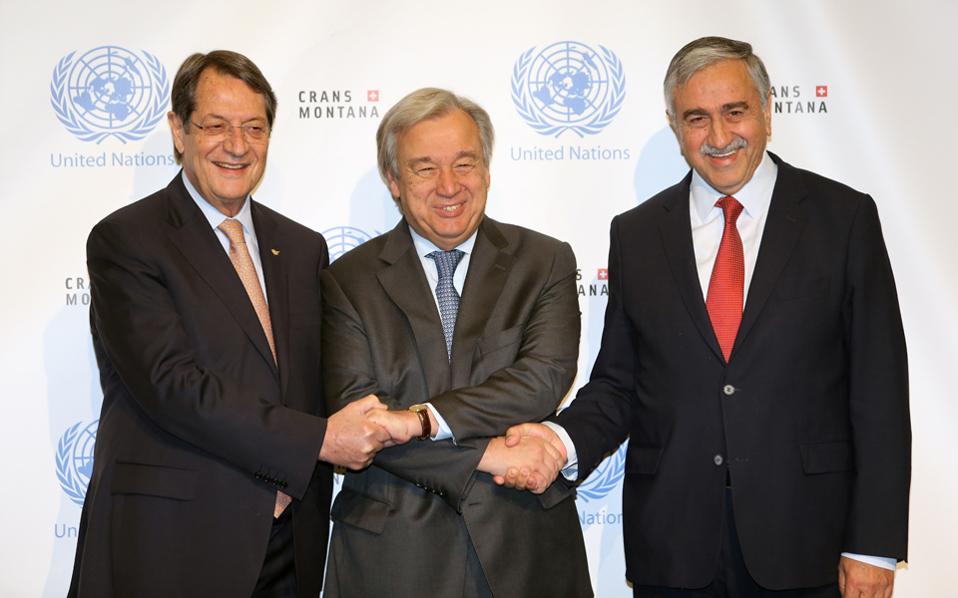 News of the possible appointment of a personal envoy by the United Nations Secretary-General, Antonio Guterres, to investigate the prospects for resuming settlement talks is eyed positively by Nicosia, Cypriot Foreign Minister Nicos Christodoulides said on Wednesday, adding that the government is fully prepared for such a possibility.
Special representative in Cyprus, Elizabeth Spehar has already briefed Secretary-General on her recent meetings with President Nicos Anastasiades and Turkish Cypriot leader Mustafa Akinci, according to the Cyprus News Agency, which cites diplomatic sources in the UN.
It is unlikely however that Guterres will appoint a new special adviser at this time, unless there is fertile ground both for new negotiations and a possible settlement.
"We are fully prepared for someone to be appointed by the secretary-general, I wouldn't call it an appointment, but to send to Cyprus an envoy – not only to Cyprus, but also to Turkey, Greece, Britain, the EU – to investigate perspectives for resuming the dialogue", the Cypriot foreign minister said.
Christodoulides added that the goal of the government in Nicosia is to create the conditions for a dialogue with positive outcome prospects, and along these lines, has on many occasion reiterated this position, a fact which is understood both at an international level, and by the United Nations and the UNSG in particular.
"Turkey's desire at this moment is not the resumption of talks. This is something the UN Secretary-General considers to be negative, as well as the fact that the former UN Assistant Secretary-General for exploratory contacts was not accepted in Cyprus. The justification invoked by Turkey, not the Turkish Cypriots who, I have the impression were not even informed, was that the former Assistant Secretary-General of the UN was European. Mr Guterres is European as well. We consider it important for the dinner to take place. The invitation was made by the President of the Republic from the first day he met with Mrs Spehar immediately after his election. It took about ten days to arrange Mrs Spehar's meeting with Mr Akinci to pass the message. The message was also passed to Mr Akinci's meeting (on Monday) with the Assistant Secretary-General. The general approach is that he sees the need for this, but now is not the right time", Christodoulides said.
In a written statement, Akinci's spokesman Baris Burcu refuted these claims, however, saying that Akinci has stated numerous times that he is ready to meet with Anastasiades.
Should Guterres decides to appoint a new envoy, he or she will be faced with a difficult situation, as the two sides have opposing views on a number of important issues./IBNA