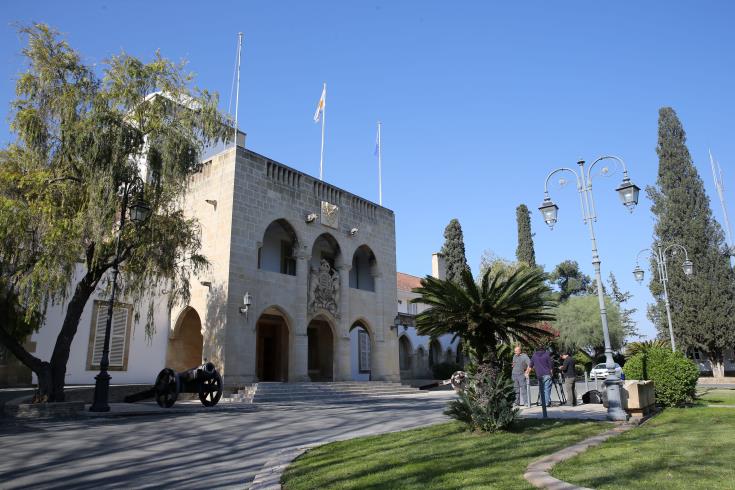 Statements on the energy issues of the region by the Italian Ambassador to Cyprus
By Michalis Michael
With the aim of promoting peace, security, stability and prosperity, the first tripartite Ministerial Meeting of Cyprus – Armenia – Greece, is held today in Nicosia through the enhanced political dialogue and the extended cooperation of the three countries, with the participation of the Foreign Minister of the Republic of Cyprus, Nikos Christodoulides, the Minister of Foreign Affairs of the Republic of Armenia Zohrab Mnatsakanyan and the Minister of Foreign Affairs of the Hellenic Republic, Giorgos Katrougalos.
According to an announcement by the Ministry of Foreign Affairs, during the first meeting at Ministerial level, the next steps will be identified and areas of common interest for further development of cooperation will be examined. The proceedings of the Tripartite Ministerial Meeting will be hosted at the Presidential Palace, with the participation of delegations from the Foreign Ministries of the three countries.
The three Ministers will make statements to the media at 14.15. The consultations will continue in the context of a working lunch. Earlier, Mr Mnatsakanyan and Mr Katrougalos, accompanied by Mr Christodoulides, will be admitted to a ceremonial meeting by the President of the Republic Nikos Anastasiades.
On the sidelines of the Trilateral Meeting, Mr. Christodoulides will hold separate meetings in the Ministry of Foreign Affairs with his Armenian counterpart and with the Greek Foreign Minister this morning. Moreover, on the occasion of his presence in Cyprus, the President of the House will have a meeting this morning with Armenian Foreign Minister Zohrab Mnatsakanyan and a delegation.
Italian Ambassador: The hydrocarbons are an opportunity for greater cooperation between all the countries of the region
The existence of hydrocarbon reserves in the Eastern Mediterranean should be seen as an important opportunity and an opportunity for greater co-operation among all the countries in the region, said Italian Ambassador to Cyprus Andrea Cavallari, speaking on Monday evening during a reception in his house in Nicosia, on the occasion of the National Day of Italy, celebrated every year on 2 June.
Mr Cavallari said that with regard to the current situation in the Eastern Mediterranean, Italy reiterates its full support and solidarity in the Republic of Cyprus and reaffirms Cyprus's right to exercise its sovereign rights over the natural resources existing in the Exclusive Economic Zone, in accordance with international and European law. The Italian Ambassador also noted that Italy's economic presence in Cyprus is strong and has benefited from the prominent role played by the Italian company ENI. He pointed out the existence of a larger business momentum, underlining that "we are ready to work with all stakeholders to make it a reality".
For his part, Foreign Minister Nikos Christodoulides, speaking at the reception, said that "Italy is one of the most valuable partners in Cyprus" and that the two countries are working together to meet common challenges and achieve common goals such as peace and security. "It is important to underline that Italy is one of the largest economic partners in Cyprus. Italy is also a strategic partner in our hydrocarbon program, which is of utmost importance, not only in our bilateral relations but also for the energy security of the Eastern Mediterranean and the EU," he said./ibna