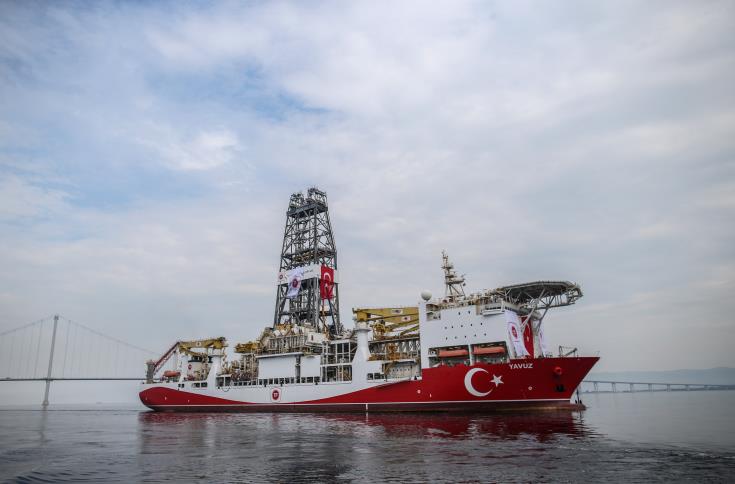 President Anastasiades has been informed of the developments
By Michalis Michael
Nicosia is closely monitoring the course of the Turkish ship-drill "Yavuz" within Cyprus' Exclusive Economic Zone, while considering its course of action.
A government source said that there was nothing to be announced so far, while the final destination of the drilling rig remained unclear. "We are monitoring the situation; we know what is going on. At the moment there is nothing to say", the same source said.
According to the Marinetraffic website, Yavuz is sailing off Paphos and heading for the second Turkish ship, Fatih, which had dropped anchor 36 nautical miles west of Akama since May 4. Previously, "Yavuz" had remained on the outskirts of Karpasia from July 8, inside the territorial waters of the Republic of Cyprus, until its departure on September 17 for the port of Tasucu in Mersin. Further east of Yavuz, in the maritime area between Cyprus and Kastelorizo, is the Turkish research vessel Oruts Reis.
One of the scenarios discussed publicly is the possible descent of a Turkish drill into a licensed part of the Cypriot EEZ. Last week, Turkish Energy Minister Fatih Dönmez had announced that "Yavuz" had completed its drilling in Karpasia and was preparing for the next drilling target he called "Morphou".
On the part of the President of the Republic of Cyprus, it is stressed that all appropriate measures are being taken in accordance with international law./ibna