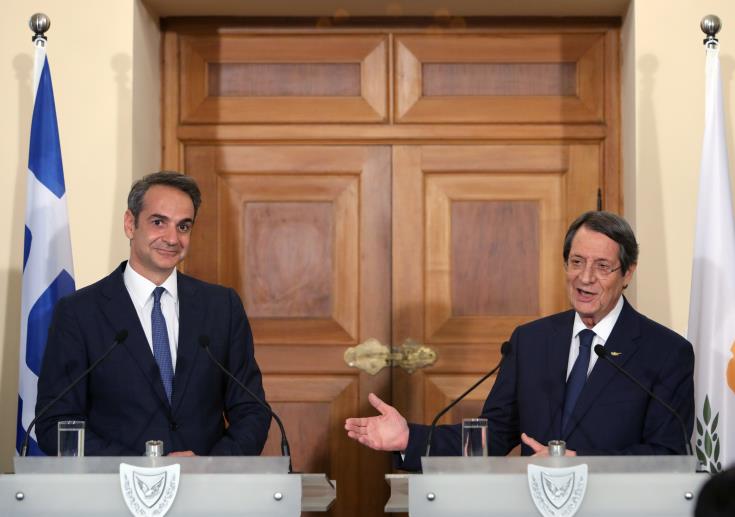 President Anastasiades to meet with the Greek Prime Minister on 10/9
By Michalis Michael
Nicosia and Athens will coordinate their next steps in the Cyprus issue, at a meeting of the President of the Republic with the Prime Minister of Greece next Tuesday at the Maximos Mansion.
Cypriot Government Spokesman Prodromos Prodromou says in a written statement that after today's meeting of the National Council, the President of the Republic had a telephone conversation with Greek Prime Minister Kyriakos Mitsotakis.
According to the Spokesman, President Anastasiades briefed the Prime Minister on the consultations with the Special Envoy of the Secretary-General, Jane Holl Lute, and on the progress made on the Terms of Reference, in the direction of restarting the negotiations and also heard his views.
"There is complete identification of Cyprus' and Greece's positions and agreement on the goals to be pursued. During their conversation they agreed to meet in Athens on Tuesday, September 10, to have a thorough discussion on the full planning and coordination of the next steps", the Spokesman said./ibna