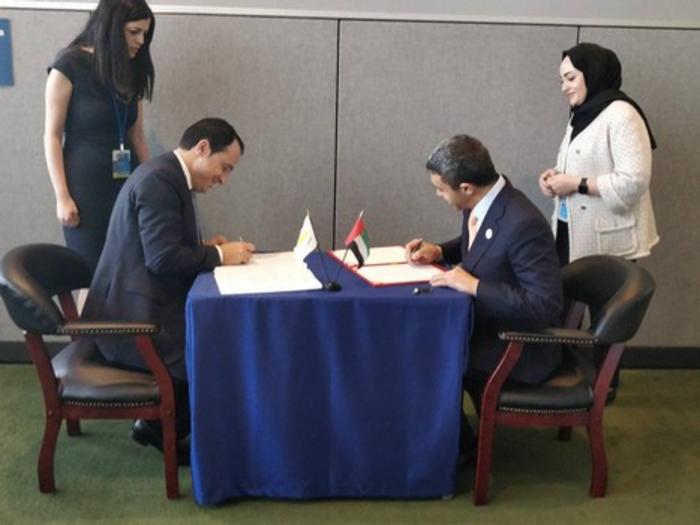 Nicos Christodoulides met with his counterpart from the United Arab Emirates (UAE), Foreign Minister Sheikh Abdullah bin Zayed Al Nahyan, yesterday, September 27, 2018.
During the meeting the two Ministers signed a Memorandum of Mutual Recognition of Driving Licenses, which is an important development for the Cypriots who work and live in the UAE.
The two Ministers also agreed that Cyprus and the UAE jointly conduct a research and rescue exercise in the Eastern Mediterranean.
Heikh Abdullah bin Zayed Al Nahyan invited Mr Christodoulides to visit the UAE on 15 and 16 November 2018 to take part in a closed discussion on regional issues. During his presence there, it was agreed that a Memorandum for the Establishment of a Cooperation Committee between the Ministries of Foreign Affairs of the two countries would be signed./IBNA