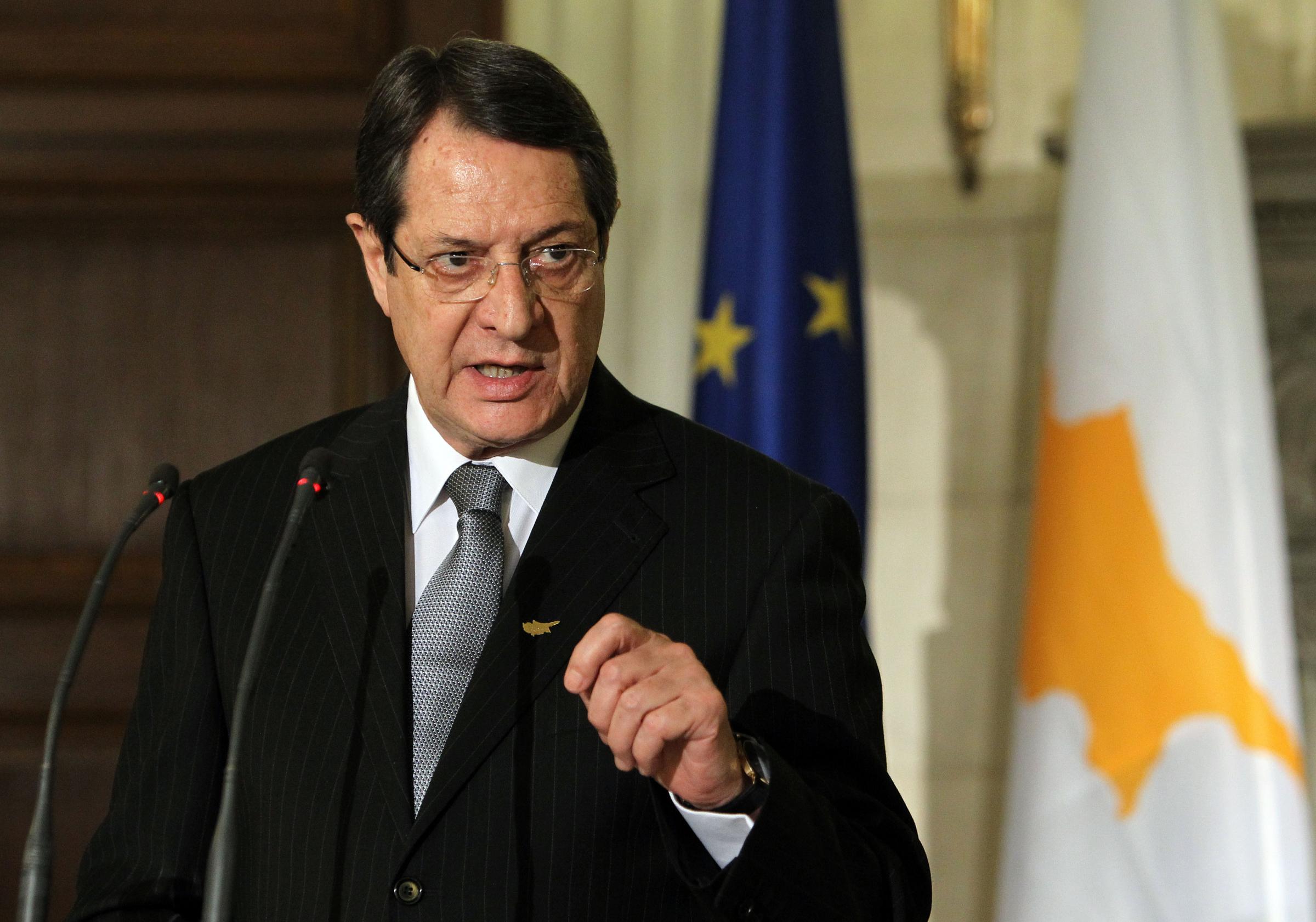 The statement by the President of the Republic of Cyprus, Nicos Anastasiades
Since various things are being said, I wish to make clear the following:
I am going to Crans Montana, Switzerland, with full determination and good will, ignoring any negative statements on the part of the Turkish and Turkish Cypriot side, in order to achieve the much-desired solution to the Cyprus problem, which will abolish the anachronistic system of guarantees, the intervention rights, and which will also provide for the withdrawal of the occupation troops.
I am not willing to accept documents that have not been prepared on the basis of the decisions of the June 4th meeting in New York with the UNSG Antonio Gutterres, provided for the preparation of a common document. Documents, in fact, that particularly disregard the Cypriot ownership of the dialogue.
Consequently and according to the relevant understanding with the UN Secretary General, the draft document that was presented should reflect the positions of all parties and not to disregard issues of great significance to the Greek Cypriot community.
Because of this, and in view of the fact that the draft document, which was prepared by Mr Espen Barth Eide, does not correspond to what was agreed on the 4th June in New York, I do not consider it binding at all and any appeal or reference to this document is therefore not acceptable.
In concluding, I want to make clear that both the positions of the Greek Cypriot side and the Greek side send forth no negativism, to the contrary, they constitute a demand for an impartial presentation of the positions of the parties involved.
Contrary to what some people claim, I repeat that I am going to Switzerland to participate in the Cyprus conference and the talks, with the sole aim and purpose the comprehensive solution to the Cyprus problem.
I hope that the Turkish and Turkish Cypriot sides will come with the same determination and willingness, so that a solution, which will serve the interests of Cypriots alone, will be found./IBNA