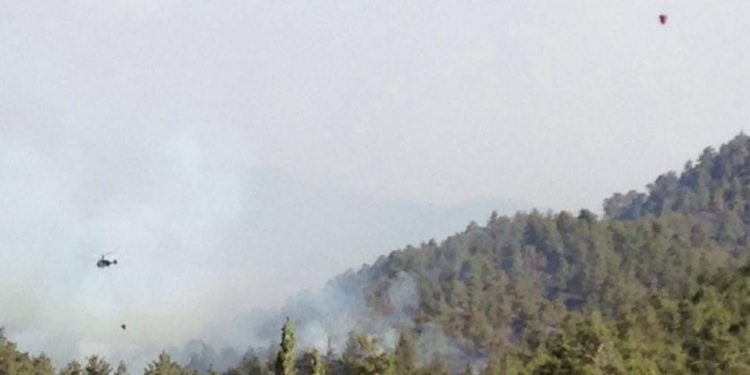 Nicosia, June 22, 2016/ Independent Balkan News Agency
CNA
The Minister of Justice and Public Order Ionas Nicolaou has expressed the view that if there is no any other renewed outbreak of fire by early afternoon, the fire in the region of Solea can be put under control.
This view was also expressed by the team which is responsible for fire fighting.
Speaking to the press after the Cabinet meeting held at the Presidential Palace under the President Nicos Anastasiades, the Minister said that the members of the Cabinet were briefed both by himself and by the Minister of Agriculture on the situation in the broader region of Evrychou village after the fire broke.
He said that a briefing was held on the state of affairs so far and the situation at the moment.
The Minister said that the Cabinet was briefed about the ground forces and 18 different aircraft types from various countries which they have been operating in the region since this morning.
He said the situation right now is manageable, adding that there was a serious renewed outbreak of fire in the region of Ayios Theodoros area which was put under control with the help of aircraft.
In the Spilia and Kanavia area, southwest and northwest of the communities, in a distance more than one and half miles, water drops took place and a firewall was formed in an effort to control fire while ground forces undertook to clear the area. And there the situation is manageable, he said.
The group responsible for the fire management estimates that if there are no unforeseen outbreaks of fire by 4 pm local time (13.00 GMT) the fire can be controlled.