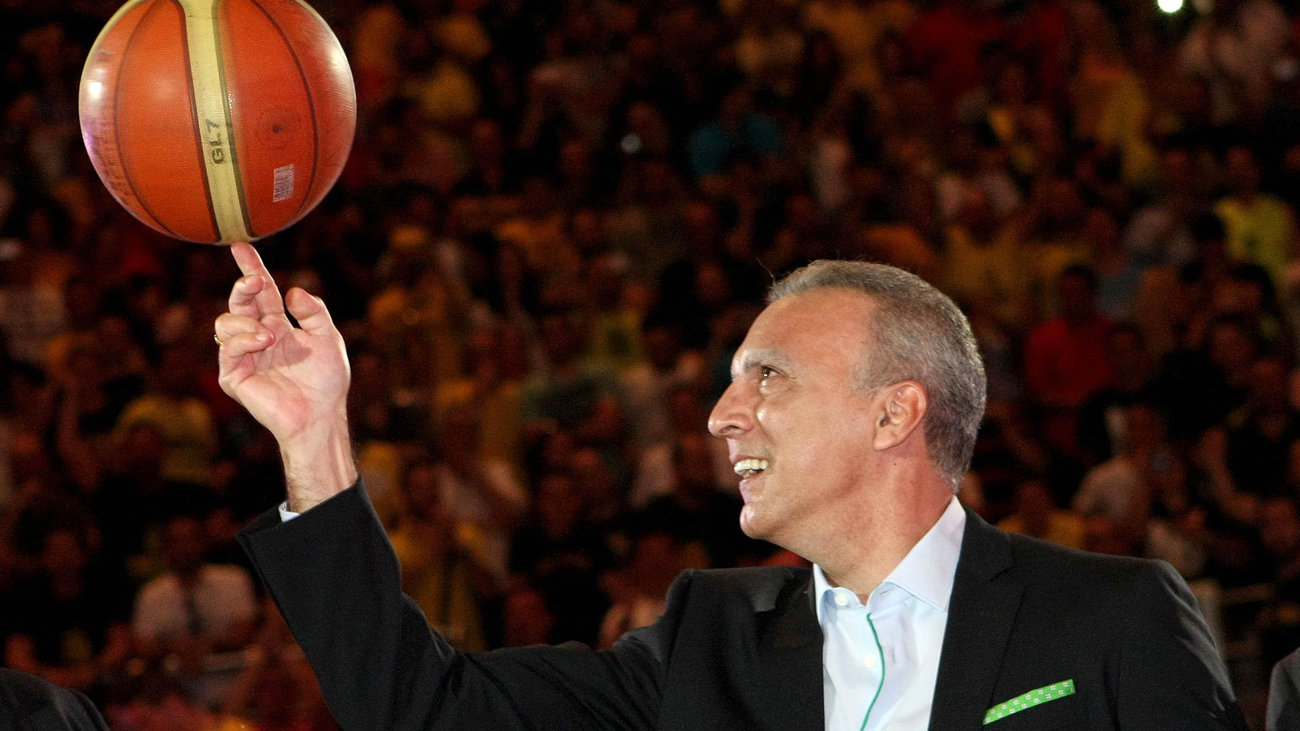 Nikos Galis, is in the pantheon of world basketball as of April 1, 2017, since, as was announced, the greatest Greek basketball player has entered the Naismith Hall of Fame.
According to a «Naismith Memorial Basketball Hall of Fame» announcement, the leading Greek basketball player, is now through to basketball immortality, since he was chosen to join the prestigious list.
 «Known for his great scoring ability and as the greatest player in Greek history, we welcome Aris BC legend Nick Galis», the Institute tweeted.
The ceremony for entrance to the basketball Hall of Fame will take place between 7-9 September in Springfield Massachusetts.
 Nikolaos Georgalis, commonly known as either Nikos Galis or Nick Galis was born on July 23, 1957. He is a retired Greek-American professional basketball player. He was named one of FIBA's 50 Greatest Players in 1991, is an inaugural member of the FIBA Hall of Fame and was chosen as one of the 50 Greatest EuroLeague Contributors in 2008. Galis is widely regarded as one of Europe's greatest scorers ever to play the game, as well as one of the all-time greatest players in FIBA international basketball history. He was inducted into the Naismith Memorial Basketball Hall of Fame in 2017.
Galis played the point guard position during his college basketball years at Seton Hall University, but turned into a shooting guard as a professional. He spent most of his career in Aris, before having a late stint with Panathinaikos. He is the EuroLeague's all-time leader in points per game (counting both FIBA Europe and Euroleague Basketball Company era games 1958 season–present), leading the competition in scoring eight times. In the premier European club scene, he reached the EuroLeague Final Four on four occasions, three consecutive ones with Aris (1988, 1989, and 1990), and another one with Panathinaikos (1994). An eight-time Greek league champion, Galis is the league's all-time leading scorer, in both career points scored and career scoring average, counting all league formats (since the 1963–64 season).
 Galis led the Greek national team to a EuroBasket gold medal in 1987, as well as to a EuroBasket silver medal in 1989, earning the tournament MVP honor in 1987, and being elected to the All-EuroBasket Team four times. Among his myriad accomplishments, he holds the EuroBasket record for highest career scoring average (31.2 points per game), and was the leading scorer of four EuroBasket tournaments in 1983, 1987, 1989, and 1991. In addition to that, he holds the FIBA World Cup record for highest career scoring average (33.5 points per game), as well as for most points ever scored in a single tournament, which he set at the 1986 FIBA World Cup. Following the stunning success of the EuroBasket title in 1987, he won the Mr. Europa Player of the Year and the Euroscar awards the same year.
Nicknamed "Iron Man", "Nick The Greek", and "The Gangster", Galis is highly revered in Greece, where he is considered to be the greatest national athlete the country has ever seen. His years at Aris lifted Greek basketball from relative obscurity, to global power status, with Galis being the figure that eventually inspired thousands of Greeks to take up the game./IBNA